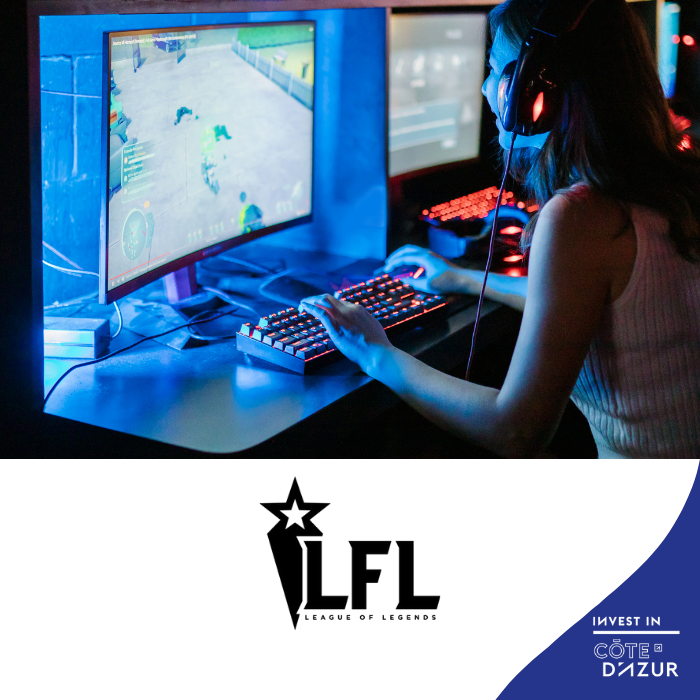 "After the success of the 2022 edition, the French League of Legends League (LFL) is back with a new edition of the LFL Days, which will be held in Nice on July 5 and 6.
The must-attend esports event of the summer is back, confirming the trend of a growing enthusiasm for esports in France.
The first edition of the LFL Days captivated the attention of millions of viewers, with 3.4 million views on Twitch and a peak audience of 215,000 simultaneous viewers. The impressive figure of 30 million contacts generated underscores the event's popularity.
The Palais Nikaïa, located in Nice, will once again host this major event. Ten French League of Legends teams will face off over two days of intense competition, vying for the championship title
The 2023 Nice LFL Days promise an even larger scale, both in terms of online viewers and on-site audience.
The ticket office opened on March 10, offering fans the opportunity to book their spot for this summer spectacle.
The Nice Côte d'Azur Metropolis has become fertile ground for the development of the esports sector. The LFL Days are part of a broader dynamic of innovation and digital transformation driven by the region.
Indeed, Nice Côte d'Azur has seen the emergence of an ecosystem conducive to innovation in the field of sports and technology. Thanks to structures like the CEEI business incubator, more than 170 startups have been able to benefit from the support necessary for their development.
The local fabric of innovation is supported by a dynamic training offer, with establishments such as École 42, Le Wagon, Simplon, and La Capsule Nice offering digital training, and the upcoming openings of Isart Game Business School and Rocket School. Moreover, ISEFAC and Nice Success School offer courses dedicated to esports and gaming, contributing to the emergence of new skills in the sector.
Nice is establishing itself as a privileged location for esports and innovation, and these LFL Days 2023 will only further confirm this status. Whether you're a die-hard fan of League of Legends or simply curious to explore this growing phenomenon, this event is not to be missed.
---
Business News – Nice Côte d'Azur France