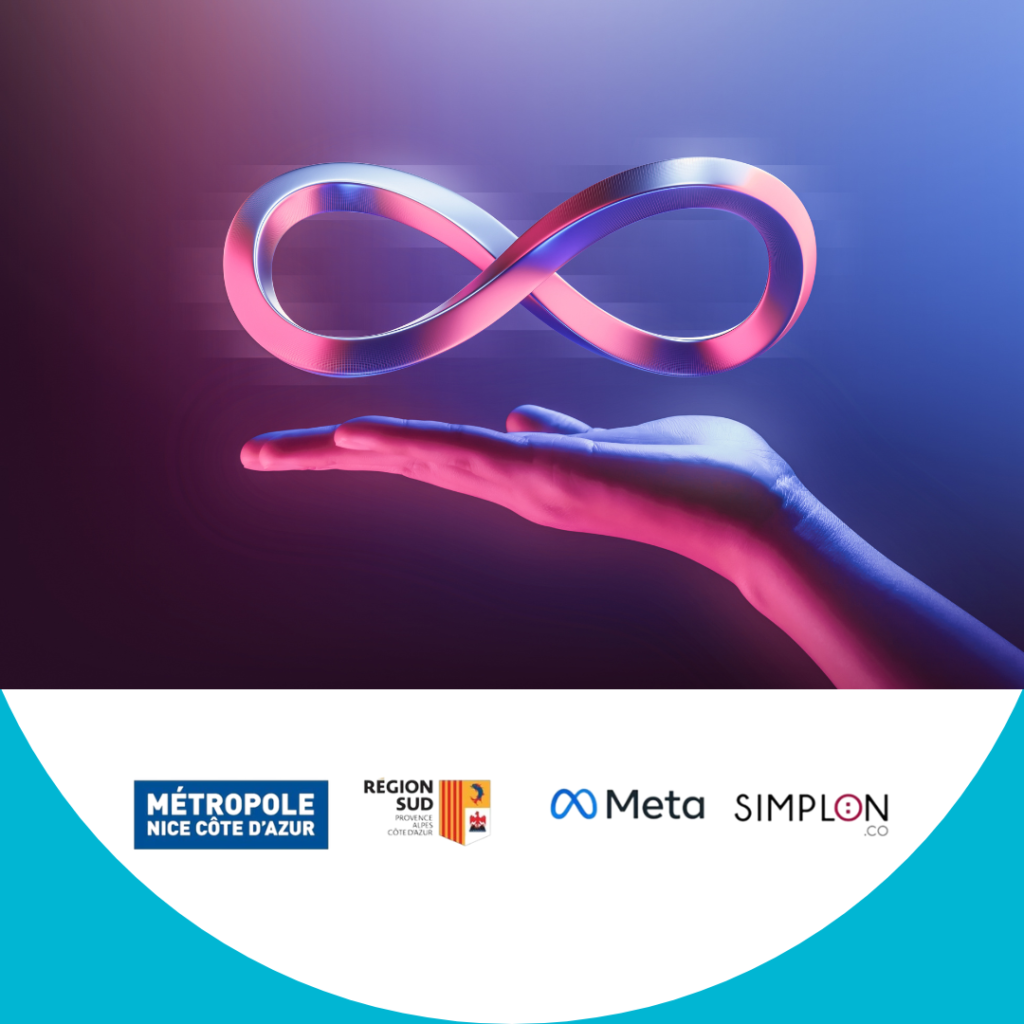 Starting from December 5th, 2022, Meta will be opening the Metaverse Academy in Nice, a free and inclusive school entirely dedicated to the metaverse, in partnership with Simplon.co, a social and solidarity-based enterprise for digital training, the Nice Côte d'Azur Metropolis, and the Provence-Alpes-Côte d'Azur Region.
With this initiative, Meta aims to support job creation and training for new professions related to the metaverse in the Sud Region, which has a thriving digital ecosystem and where demand from companies is increasing.
The school will be located at the European Center for Enterprises and Innovation (CEEI) of the Nice Côte d'Azur Metropolis, the largest start-up incubator on the French Riviera and close to new educational facilities such as Iscom Nice and Isart Digital.
Students will benefit from an initial phase of intensive individual training sessions for 3 to 4 months, followed by a second phase of 15 to 16 months of alternating between attending the school and working in partner local companies.
About ten companies have already committed to hiring an apprentice after the training program, including Accenture, Virteem, and Tequilarapido.
The training will be dedicated to learning the profession of specialized designer-developer in immersive technologies (virtual, augmented, and mixed reality) and the metaverse, which is included in the list of emerging professions identified by France Compétences and is considered in demand in the job market.
For this first class in Nice, about twenty students are expected to attend. This is the second school in the Sud Region, with Marseille also scheduled to open on December 5th.
This program, open to all, aims to meet the demand of companies for emerging skills and professions related to the metaverse, as well as to ensure that people from diverse backgrounds can take advantage of these professional opportunities. It will be based on all the technologies, equipment, and software available on the market and will aim for official certifications.
For Christian Estrosi, Mayor of Nice, President of the Nice Côte d'Azur Metropolis, and Delegate President of the Provence-Alpes-Côte d'Azur Region: "I am extremely proud that Meta has chosen Nice as the location for its Metaverse Academy. This proves thatSince 2008, Nice has become a modern and dynamic city in terms of the economy, offering an incomparable quality of life, efficient employment and service opportunities, as well as excellent mobility, leisure, and cultural facilities. Our commitment to innovation in all its forms has enabled us to become an attractive region for businesses, startups, and higher education institutions such as Simplon.co, ISART,Ecole 42, Centrale and the National Conservatory of Arts and Crafts will also be training the talents of tomorrow here The opening of the Metaverse Academy in Nice will allow young people to be trained in immersive technologies that will shape the metaverse.»
For Laurent Solly, Vice-President Southern Europe of Meta, : "We are proud to partner with the Region Sud, the Nice Côte d'Azur Métropolis, and Simplon to lay the foundation for the Metaverse Academy in Nice, which benefits from a flourishing digital ecosystem. This is a first step towards anticipating the acceleration of use cases and training the future builders of the metaverse. We want to contribute to the creation of a collective and inclusive metaverse by creating sustainable jobs for the entire digital ecosystem."
For Véronique Saubot, CEO of Simplon.co, "Immersive technologies have long been identified as powerful levers for pedagogy. Today, they are also skills and professions in high demand for multiple uses affecting various sectors and types of companies. Simplon.co is therefore pleased with this structuring partnership which will enable people who are far from employment and in career transition to benefit from new job opportunities, and to open up the world of metaverse professionals to women and atypical profiles or those from diverse backgrounds."
---
Higher Education News Nice Côte d'Azur