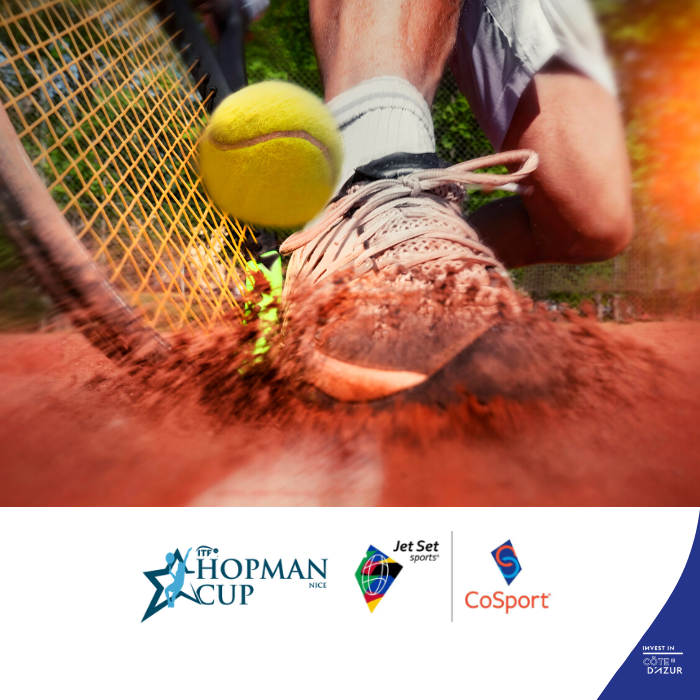 The Hopman Cup, which took place in Nice from July 19th to July 23rd, only reaffirmed the status of the Nice Côte d'Azur Metropolis as a preferred venue for major international competitions.
Attracting an audience of 4,000 people during the final and featuring a top-notch competition lineup, including world number one Carlos Alcaraz, Nice once again demonstrates its allure on the international sports stage.
As part of its efforts to enhance its appeal on the international stage, Nice has planned to host events that will have a positive impact, such as the Rugby World Cup, the IronMan competition, and the Junior Eurovision Song Contest in 2023. Following in 2024, Nice will host six football matches of the Olympic Games, welcome the arrival of the Tour de France, and be the host city for the United Nations Ocean Conference in 2025.
The economic impact of major sports events
The international events organized in Nice play a major role in enhancing its attractiveness, generating a significant economic impact. By bringing together a multitude of international stakeholders, the Nice Côte d'Azur Metropolis serves as a crossroad for opportunities in cultural, sporting, and economic exchanges, benefiting both the local actors and those on the international stage.
These large-scale sports events stimulate the local economy, energize the tourism sector by attracting a global clientele of visitors, and showcase the region's assets to foreign investors. Indeed, this convergence of activities strengthens the reputation and positioning of the territory's brand on the international stage.
Invest in Côte d'Azur, represented by its CEO Hervé Laubertie, Stéphane Grech, and Sana Bouyahia, who had a box seat during the Hopman Cup, actively engaged in this dynamic of promoting the metropolitan territory alongside Sarah Bellier, CEO of EPA Nice Ecovallée, and Sophie Benyamin, from BKube, Alexandre Chervet, directeur de SIMPLON SUD.
---
Events – Nice Côte d'Azur France