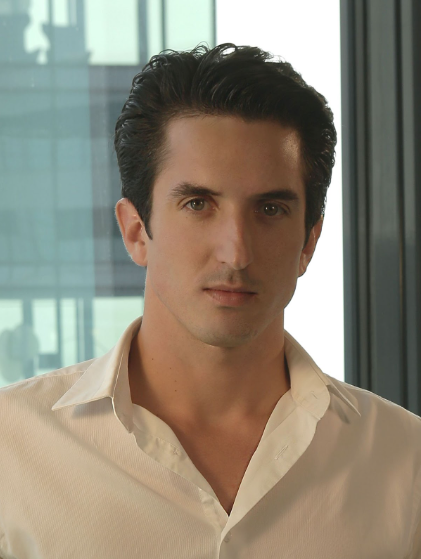 Akidaia, based in Nice, is a young innovative company in cybersecurity specializing in access control management.
The company is participating in the 2023 edition of VivaTech, one of the largest events dedicated to innovation, as part of the Région Sud delegation.
Founded in late 2020, the company has been marketing its agile and offline access control management solution for less than a year.
The enthusiasm surrounding its offline minibox has allowed the company to envision its development with confidence. It is currently preparing for an upcoming fundraising round that will contribute to further increasing its impact in the enterprise security market.
Interview with Gaël LEDEDANTEC, co-founder and CEO of Akidaia
What is the genesis of Akidaia?
Akidaia was established in late 2020, and its creation is the result of my collaboration with two experienced entrepreneurs, Ouajdi BABAY ROUIS and Nazim LAHLOU.
Our experiences in the tech industry and our observations regarding the evolving needs for security and access control in the digital age led us to create Akidaia.
During the initial months following the company's establishment, we dedicated a significant portion of our time to experimenting and validating our technology, its application, and our business model.
It wasn't until the summer of 2022 that we started commercializing our comprehensive solution for access management and control of secure areas.
We quickly observed the success of our solution, with a particularly encouraging indicator: our initial test users became our first customers.
What are the specific features of your access control solution?
Our product is characterized by its lack of connectivity requirement to validate access, meaning it operates without the need for connections to a server or the internet. This significantly simplifies the installation process and reduces the risk of cyber attacks. Most importantly, we provide our clients with the ability to secure isolated areas.
The Akidaia solution consists of a compact device, designed and manufactured by a company in the Nice Côte d'Azur Metropolitan Area, which can be easily connected to any opening system and interacts with a smartphone application.
Designed as a black box, this minibox does not store any user data. It is only utilized to certify the user's access rights.
To gain access to a secure site, the administrator simply needs to send an invitation to a validated mobile number, which can then access the designated area for a defined period.
We utilize cryptography technologies and an innovative process to validate the identity of individuals authorized to access restricted sites.
What are the advantages of the Nice Côte d'Azur Metropolis and the Côte d'Azur ecosystem?
The Nice Côte d'Azur Metropolis and the Côte d'Azur provide a conducive environment for the development of our company.
The region is characterized by the presence of a wide range of expertise, particularly in the IT and security fields.
This wealth is complemented by a rich academic environment with renowned universities and engineering schools. These elements contribute to creating an environment conducive to innovation.
For a young innovative company, the region offers numerous opportunities for support, whether it's obtaining financial assistance from local, regional, or national sources, or accessing solutions provided by support structures, accelerators, or startup funding entities.
We received support from the Nice Côte d'Azur Metropolis and the region SUD at the time of our establishment and development.
Akidaia was hosted at the CEEI Nice Côte d'Azur, the largest startup accelerator on the French Riviera.
We also joined the regional acceleration platform for the industry of the future (PRACCIIS).
The presence of a strong startup community and digital actors in the region has also been a major asset for our development.
Finally, the quality of life on the Côte d'AZur allows us to attract and retain talent, which is essential for our future growth.
What are your development plans?
Our solution has proven its reliability and robustness. Since last year, we have initiated a growth phase, and our goal is to expand our customer base and strengthen our presence in the market.
On the Côte d'Azur, we collaborate with organizations such as Veolia Eau, Vinci Construction, Université Côte d'Azur, and the CCI Nice Côte d'Azur.
Internationally, our participation in the Consumer Electronics Show (CES) in Las Vegas was an incredible experience that allowed us to engage with major French companies and open up international opportunities.
During the Hannover Messe, a prestigious industrial exhibition, Akidaia was ranked among the top three security innovations in the Innovation World Cup 2023.
Participating in the VivaTech exhibition is an important milestone in our development. It is a significant opportunity to identify new clients, business partners, and investors.
Indeed, we are preparing for a fundraising round later this year, and this exhibition has the potential to be a stepping stone in attracting new investors, accelerating our current growth, and strengthening our impact in the security market.
Contact information:
Gaël LEDEDANTEC, CEO
---
Startups – Nice Côte d'Azur France