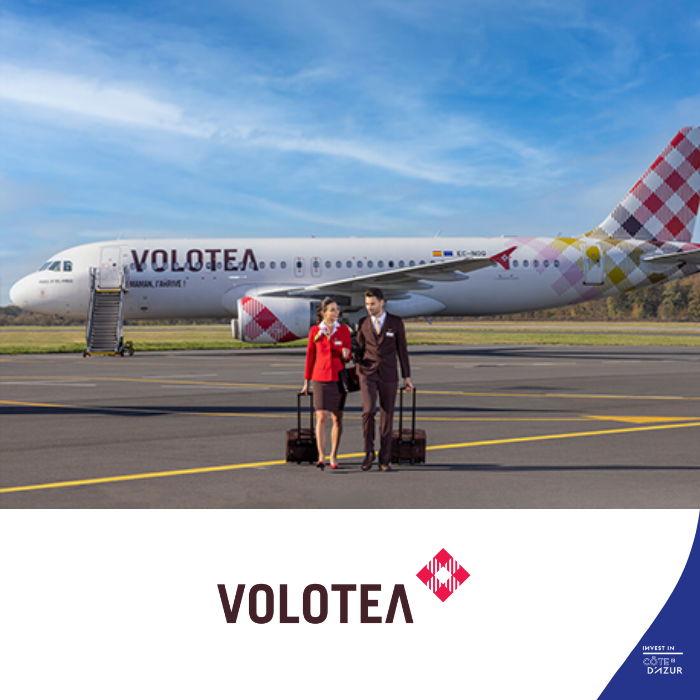 In an Air Journal article, the Spanish low-cost airline Volotea reports impressive growth figures at Nice Côte d'Azur Airport.
By offering more than 500,000 seats for sale this year, it has seen a significant increase of 150% compared to 2019, the year before the pandemic.
Since the start of its operations in Nice in 2015, Volotea has already transported over 1.3 million passengers.
Sharing its vision for the future, the airline expects to reach close to 1.8 million passengers transported for the year 2023.
Volotea's network from Nice has expanded
Today, the airline offers 11 destinations, of which 8 were added after 2019.
Travelers can now fly to cities such as Bordeaux, Lille, Luxembourg, and even Venice from Nice.
Carlos Muñoz, Founder and CEO of Volotea, acknowledges the strategic importance of the Nice airport for the company. With strong ambitions for the South of France, Volotea even plans to establish a new base there.
"This is a strategic airport for Volotea in the medium term, which aligns very well with our market positioning," stated Carlos Muñoz, Founder and CEO of Volotea, in a press release. "Our goal for the coming years is to continue our growth to offer the people of Nice an increasing number of destinations at competitive prices, while ensuring quality service to our passengers." Our ambitions in the South of France are strong, and we are considering opening an additional base there in the medium term. ", he added.
« "We warmly thank Volotea for its confidence in the dynamism of Nice Côte d'Azur airport and in the attractiveness of our region, where its unique position fully justifies the strengthening of a destination offering in France and more broadly in Europe." , stated Franck Goldnadel, Chairman of the Executive Board of the Côte d'Azur Airports, on his side.
France, a key market for Volotea
Representing nearly 60% of its business, France remains Volotea's primary market.
The airline operates in 22 French airports and has eight bases throughout the country. It anticipates an unprecedented offer for 2023, with nearly 6.5 million seats available on its flights.
Volotea also stands out for its exclusive routes, offering 246 connections, nearly half of which are unique. Thus, it positions itself as a leader in France in terms of the number of routes.
In addition to strengthening its presence in France, Volotea is also expanding its network to European islands. In particular, it offers more than 2.2 million seats to destinations such as Corsica, Sicily, or the Balearic Islands, representing 34% of its total offer.
---
Connectivity – Nice Côte d'Azur France