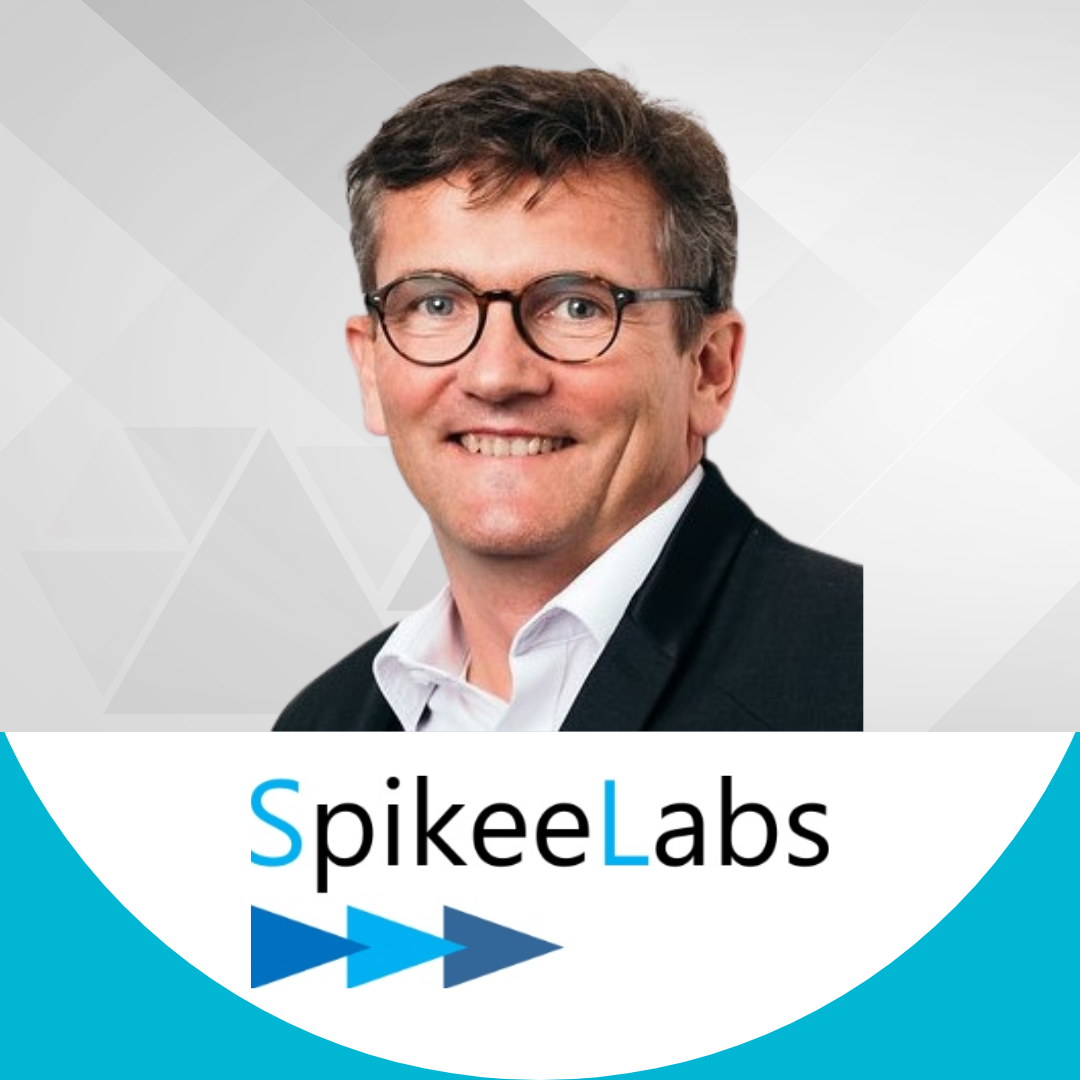 SpikeeLabs is a Digital Services Company (ESN) founded in Rennes in 2016. The company now has more than 60 talented employees and generates a turnover of nearly 6 million euros.
The company was founded by three co-founders: Pierre Lecomte, President of the company, Jérôme Macé, Director of Operations, and Bruno Le Fellic, CTO.
With its set up in Nice, SpikeeLabs confirms its growth momentum and strengthens its presence in the South region of Provence-Alpes-Côte d'Azur to develop a closer relationship with its clients.
Interview with Thierry Berthouloux, Sales and Marketing Director of SpikeeLabs and head of the Nice agency.
What are the activities of SpikeeLabs?
SpikeeLabs is a software engineering, development, and integration company that operates in three main markets:
Resolving IT architecture and software development issues,
Integration of CRM, including Salesforce, for which our company is a certified integrator,
And the deployment of our own billing solution, BillingLabs.
We have a presence in Rennes, Nantes, Saint-Malo, Paris, and since March 1st, 2023, in Nice.
The company has great expertise in the telecommunications sector due to the experience of its three co-founders. This allows us to work with telecommunications companies and operators, whether it's for their CRM, billing processes, inventory systems, or automatic equipment configuration.
Today, our client base has diversified significantly and includes companies from various sectors such as insurance, agro-food, transportation, and industry. This represents more than 40% of our turnover.
In addition to software development, our activities include architecture audits, urbanization studies, and SI migration to the Cloud.
What are the specificities of the Nice agency?
Our objective is to meet all the software engineering needs of regional companies.
The set up of SpikeeLabs in Nice is intended to allow us to develop our expertise in data management, whether it's managing flows, collecting and processing data before integrating it into a data lake, or exploiting it through data scientists.
SpikeeLabs offers a comprehensive approach known as "Think, Build, and Run" in English. We are present from the analysis of the existing situation, through the modeling of the solution tailored to the client's needs, to its deployment. We can even ensure its operation and maintenance.
Leveraging its experience in telecommunications, SpikeeLabs has developed its own billing solution, BillingLabs. This expertise is transferable to all players with billing based on significant volumes of data, such as water, gas, kilowatts, or electric vehicle charging stations management.
Finally, we work very little in time and material contracts or technical assistance. We want to maintain a strong relationship with our employees to develop their skills and intervene in the form of a small team around the client's problem.
Why did you choose Nice and the French Riviera for your set up ?
We were indirectly present thanks to our collaborations with other ESNs in the South region. With our set up in Nice, we will develop a team of local experts who will work closely with our regional clients.
One of the reasons that motivated our choice to establish in Nice and on the French Riviera is the presence of a pool of IT talents that enriches the search area for qualified candidates, as all IT players face a shortage of talents while the demand for IT solutions continues to grow.
Additionally, Nice is a dynamic environment complemented by IT hubs such as Monaco or Sophia Antipolis. We have observed a high demand for services related to software engineering and data in which we can contribute as experts.
As with all of our sites in France, we chose a location close to communication hubs. This location allows us to promote the use of public transportation, to offer easy access to the workplace for our employees while having a responsible approach for our travels by providing an alternative to car-only transportation.
Additionally, we can quickly expand our reach throughout the region thanks to the location of the Grand Arénas business district, which is connected to numerous mobility solutions: airport, bus station, train station, tramways, bike paths, and road network.
How did Team Côte d'Azur support you?
Originally from the region, I also knew the potential of the area as I had previously worked there. The support of Team Côte d'Azur is essential for companies wishing to establish themselves in Nice Côte d'Azur and who are not yet familiar with the local ecosystem.
In our case, the decision to establish in Nice had already been made, but Team Côte d'Azur enabled us to connect with various economic, institutional, and educational stakeholders in the region.
We were able to meet with the Nice Côte d'Azur Metropolis, the Nice Côte d'Azur Chamber of Commerce and Industry, IT schools in the area such as Polytech, Eurecom, DSTI, Epitech, or 42 Nice, as well as the Telecom Valley professional association.
These connections will allow us to develop our local network and create new partnerships.
Contact :
thierry.berthouloux@spikeelabs.fr
---
Companies set up in Nice Côte d'Azur