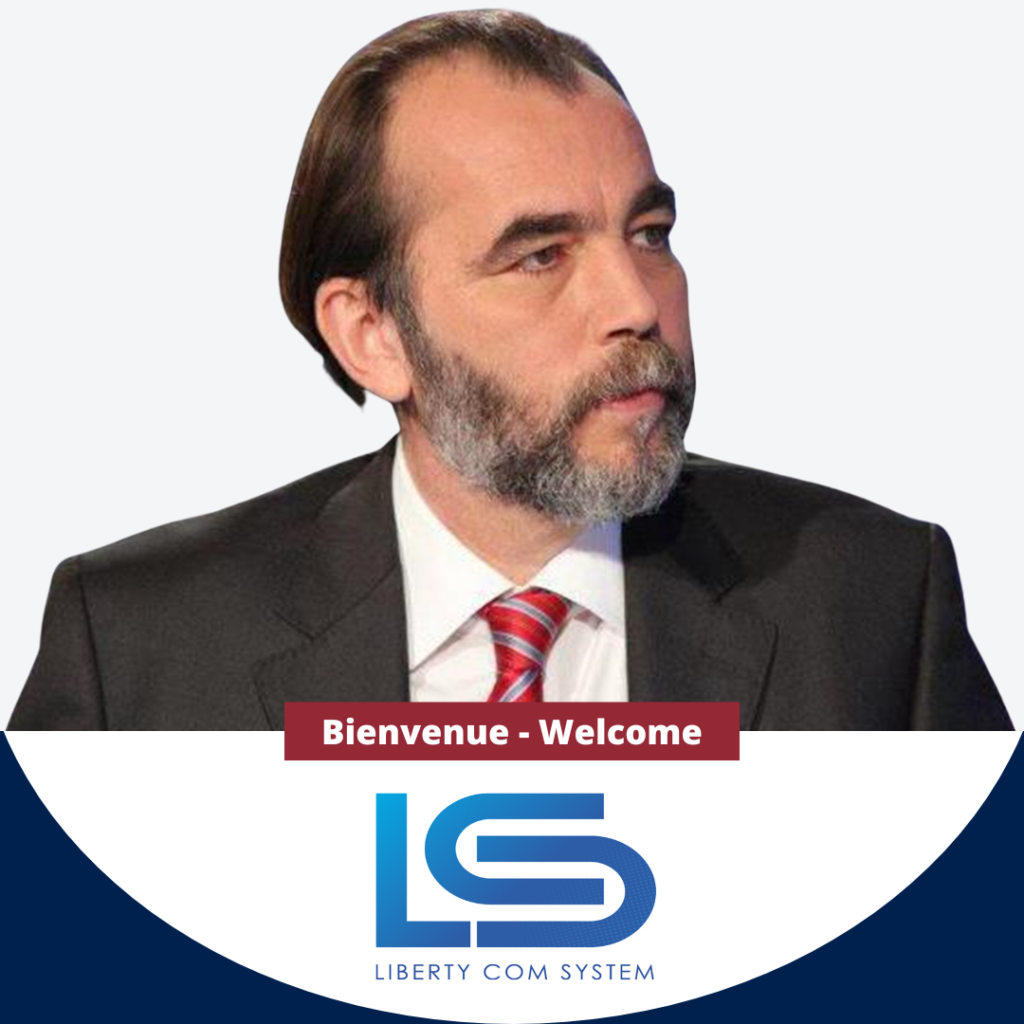 Liberty Com System is a start-up specialized in connectivity for international travelers.
Its innovative solution offers easy management and access to flexible and affordable mobile data packages.
The company has recently completed its first pre-seed fundraising round of €3 million from private investors (Mehdi Houas and Société Provestis), making it one of the largest pre-seed fundraisings in Europe.
Liberty Com System also plans to hire over 15 employees in 2023, primarily telecom engineers, security engineers, developers, and data analysts.
Interview with Saïd Aïdi, President of Liberty Com System
Can you introduce Liberty Com System and its activities?
Liberty Com System was born out of the vision of its founder, Hichem Kaboudi (pictured left), who wanted to address the issue of connectivity for travelers. Our solution combines expertise in the field of the Internet of Things (IoT) and an innovative solution that offers flexible and affordable mobile data packages (without additional costs) for international travelers, and eventually for connected devices.
Initially, we focus on human usage. Liberty Com System offers a solution where user experience is central. Our clients no longer have to go to buy a local SIM card or modify their subscriptions, which can be costly and inconvenient for travelers.
The Liberty Com System solution is in line with current digital usage, making it easier for international travelers and corporations to purchase and use mobile data through an online approach. Mobile data management abroad can now be carried out by our clients online.
We have also worked on an effective commercial approach to offer competitive and affordable data packages to our clients.
In summary, our solution is based on customer experience, commercial efficiency, and IoT technology.
We have just completed a first fundraising round of €3 million from private investors who were impressed by the technical feasibility of our tool and the excellent results of our prototype, which was tested on different platforms and smartphones.
Why did you choose to establish on the Nice Côte d'Azur Metropolis?
The decision to establish ourselves in France and on the Côte d'Azur was made during 2022. We first contacted Business France, which proposed various possible locations in France, including Nice.
After a thorough study of the various French ecosystems, we finally chose Nice for the quality of the exchanges and the interest shown in our project by our Nice Côte d'Azur interlocutors.
In addition, Nice Côte d'Azur Airport offers regular daily flights between Nice and Tunis, which is a significant advantage as Liberty Com System is also present in Tunisia.
The attractiveness of the territory is also a very important criterion as we are launching a broad recruitment plan in the coming weeks. The living conditions offered by Nice and the Côte d'Azur are a determining factor in attracting and retaining employees in a competitive IT recruitment market.
We chose the Grand Arénas business district, which is extremely well-located. The public transport network is exceptional, with the tramline connecting the district to the city center in less than 15 minutes, the airport accessible by walkingt, and the Saint-Augustin multimodal station located a few minutes from our premises.
What support did Team Côte d'Azur provide?
From the initial welcome by the Business France team in Tunisia to the assistance provided by Team Côte d'Azur for our establishment, we had very responsive interlocutors who provided us with very good advice for the the set up of Liberty Com System.
We were able to easily contact the IT ecosystem in Nice and the region, as well as the Nice Côte d'Azur Chamber of Commerce and Industry and the French Tech Côte d'Azur with whom we had cordial and high-quality exchanges.
eam Côte d'Azur also assisted us in choosing our first premises. We ultimately chose the Spaces Grand Arenas, which allows us to be near the airport and to benefit from great flexibility in our development. We may also occupy premises from the IWG Group in the heart of the HQ space at the Allianz Riviera.
What are your development prospects?
Thanks to our fundraising, we are now entering an industrialization phase to develop and deploy our solution on a large scale.
Liberty Com System operations will be effective from March 2023, and we plan to industrialize our product over a period of nine to twelve months for a market launch of our solution at the end of 2023 or early 2024.
Liberty Com System will recruit 15 people in 2023, mainly profiles of telecom engineers, security engineers, and developers.
The positions will be advertised on our website and also on the eDRH platform of the Nice Côte d'Azur Chamber of Commerce and Industry.
Contact Liberty Com System
---
Companies set ups Métropole Nice Côte d'Azur