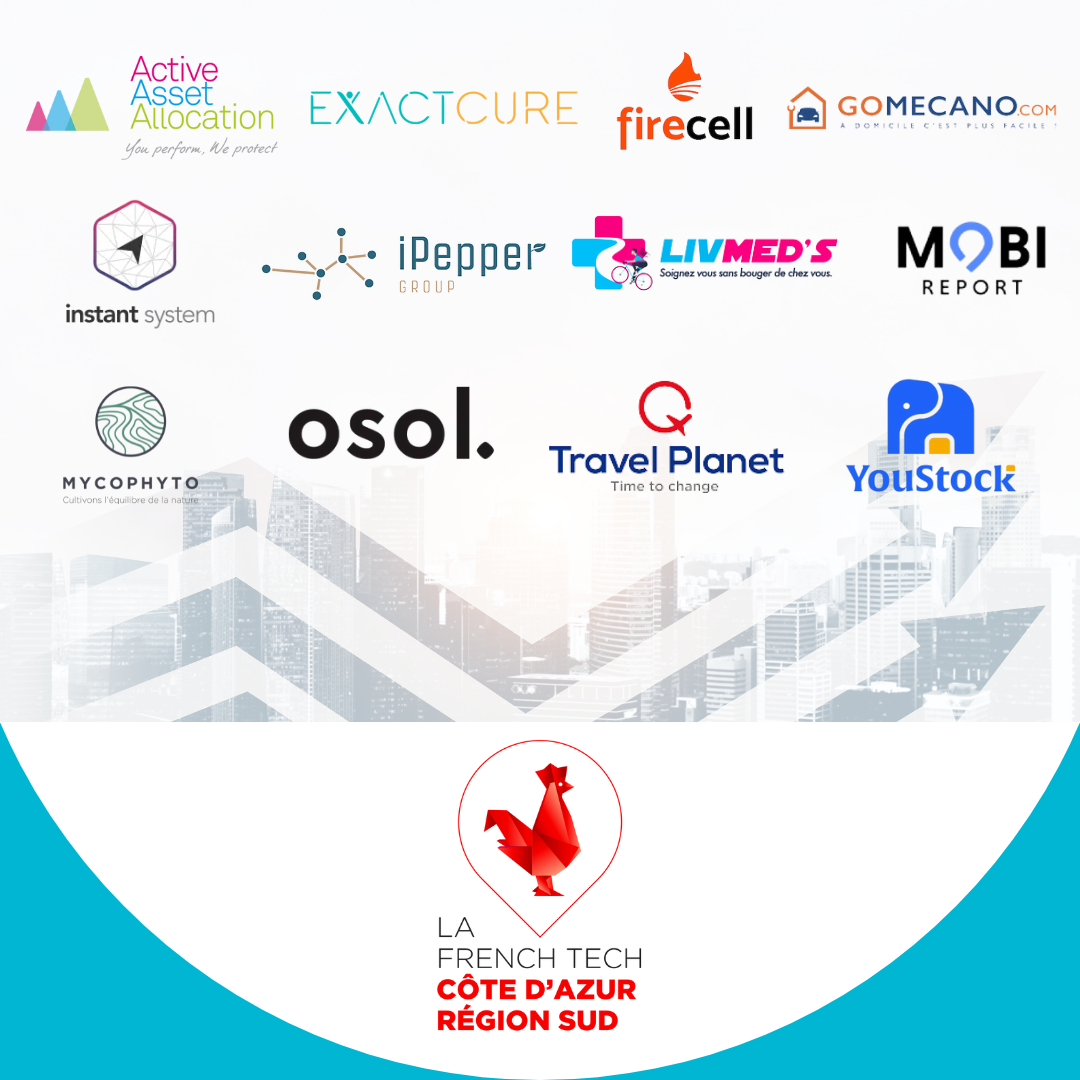 The 2023 promotion of the "Scale Up Excellence" program includes 48 startups in hypergrowth, selected based on criteria attesting to their strong growth.
Among the 5 French Tech Capitals leading the program, French Tech Côte d'Azur has 12 startups selected for this promotion, which attests to the vitality of the entrepreneurial ecosystem of the Côte d'Azur.
French Tech Côte d'Azur has partnered with four other French Tech Capitals (East, Lille, Mediterranean, and Saint-Etienne Lyon) to place startup hypergrowth at the center of the 2023 challenges in their respective territories.
The objective of the program is to support startups in hypergrowth that meet the following criteria:
Being a member of one of the French Tech Capitals leading the program
Company less than 10 years old (15 years for DeepTech)
€1 million in revenue or a fundraising of at least €2 million in 2022
10 employees or staff
Demonstrate innovation that is disruptive to their market
Program participants will be supported in three key areas of hypergrowth:
increasing visibility,
meeting national public decision-makers,
participating in national events and masterclasses on issues related to hypergrowth.
French Tech Côte d'Azur presented the list of selected startups for the 2023 promotion of Scale Up Excellence:
Active Asset Allocation is a financial engineering company that offers a comprehensive investment platform.
ExactCure develops a personalized health solution based on artificial intelligence.
Firecell develops and distributes the first open-source 4G and 5G software suite that allows industries to deploy and operate private networks on their sites.
Gomecano leverages technology to offer its customers a convenience service: repairing and maintaining their vehicles at home or at work by independent professional mechanics.
Instant System is a pioneer and leader in Mobility-as-a-Service (MaaS) services.
iPepper Group develops a platform that supports Data Tech talent in their missions.
Livmed's is a startup specialized in medicine delivery and digital transformation of pharmacies.
MobiReport offers a SaaS platform for the management of public transportation networks.
Mycophyto develops natural biological solutions to revitalize soils and assist in plant development.
Osol offers a nomadic energy solution that allows employees to work anywhere without having to worry about the availability of a power source.
Travel Planet is a Travel Management Company (TMC) specialized in managing business travel for medium and large companies.
Youstock specializes in custom storage and addresses space optimization needs through a flexible and cost-effective solution.
These startups are all key players in the region's entrepreneurial ecosystem and are ready to take new steps in international growth thanks to the Scale Up Excellence program.
Sources : https://scaleup-excellence.fr/ – https://www.frenchtechcotedazur.fr/
---
Startups Nice Côte d'Azur