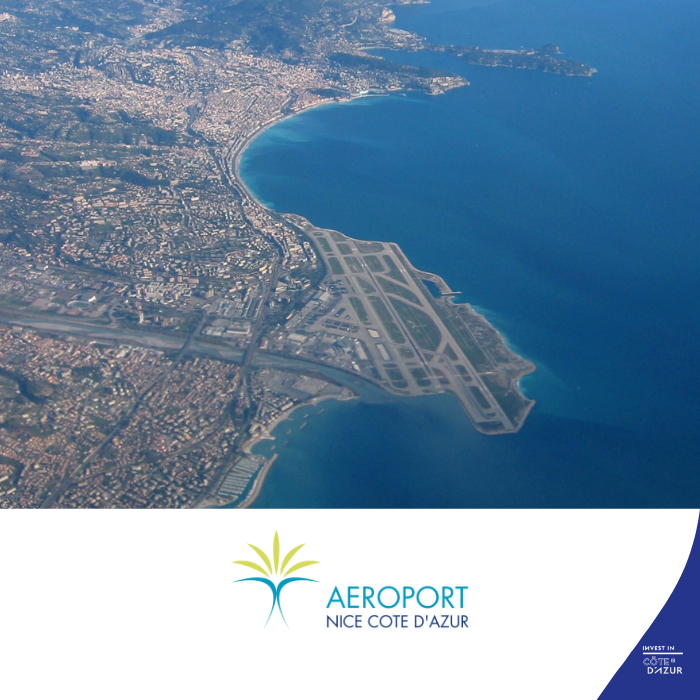 A renewed commitment to customer experience
Nice Côte d'Azur Airport, the second largest airport in France, has chosen Moment's "Mood" entertainment platform to enhance the traveler experience in its VIP lounges across both terminals.
The selection of Moment, a recognized player in the entertainment, e-commerce, and connectivity services for the travel industry, represents a significant advancement for the airport.
The collaboration between Moment and Nice Côte d'Azur Airport will integrate the "Mood" platform into the Wi-Fi network of the four VIP lounges across both terminals. Travelers will thus have access to a unique entertainment offering before their boarding. By combining its cutting-edge connectivity with a network of 116 direct destinations to 44 countries and regular long-haul flights, Nice Côte d'Azur Airport reaffirms its status as a pioneer in the airport industry and its commitment to innovation.
The "Mood" platform: a comprehensive entertainment offering
"Mood," Moment's flagship product, provides a rich and constantly updated catalog. It offers over 10,000 hours of videos, including international films, series, and news programs, as well as a wide selection of podcasts, digital press, and games. Thanks to this innovation, business travelers will be able to enjoy a wide range of personalized content directly accessible from their connected devices.
After conquering the aviation, railway, and maritime sectors, Moment is diversifying by bringing its expertise to airports. For a period of four months, starting from mid-July, users will be able to fully enjoy the features offered by the "Mood" platform. This initial experience will serve as a testbed to assess the impact of this initiative and determine the next steps for a large-scale deployment throughout the airport.
A partnership for the future of travel
Nice Airport and Moment share the same vision for the future of travel, which combines digital innovation and customer experience to create a memorable journey. This partnership marks a significant step towards an airport industry that is increasingly focused on innovation.
Candice Cadreils, Commercial Director for Aéroports de la Côte d'Azur, stated, "Our partnership with Moment signifies a significant milestone in our commitment to continuously enhance the traveler experience and drive innovation in the airport industry."
Tanguy Morel, CEO & Co-founder of Moment, expressed his enthusiasm for this partnership, stating, "We are excited to collaborate with Nice Airport and contribute to providing travelers with a tailor-made entertainment experience. At Moment, we firmly believe that digital entertainment can enrich journeys by creating memorable moments. Our partnership with Nice Airport will open up new exciting prospects in the transportation industry."
---
Innovation – Nice Côte d'Azur