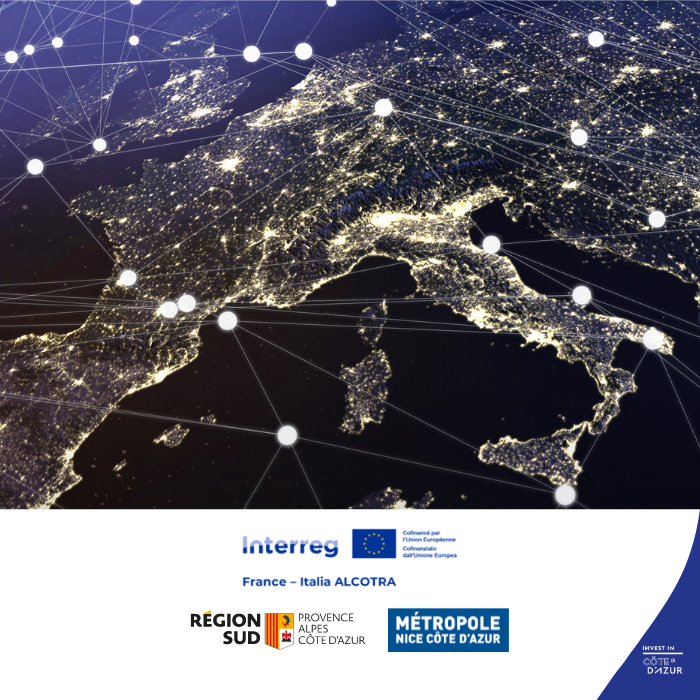 The Observ'Alp project is part of the European Alcotra program and embodies the Region Sud's commitment to positioning itself as a driving force for cross-border cooperation.
Selected on July 5th among the 23 projects approved by the Alcotra Monitoring Committee, this initiative, led by the Region Sud, benefits from a partnership with the Nice Côte d'Azur Metropolis, which will be supported by the Côte d'Azur Urban Planning Agency, the Piemonte and Liguria regions, the Metropolitan City of Turin, and the Cross-Border Operational Mission.
It is also the first Alcotra project that involves the Principality of Monaco.
The role of Observ'Alp in orchestrating effective cross-border cooperation
With a budget of 500,000 euros, of which a significant portion (400K€) comes from FEDER funds, Observ'Alp represents an essential tool for successful cross-border cooperation.
This project aims to implement impactful actions in key areas such as cross-border mobility, the development of common economic sectors, and the management of climate and health crises.
The objective is to foster a sustainable and constructive synergy among the regions involved.
The positive impacts of Observ'Alp
By actively participating in the Observ'Alp project, both the Nice Côte d'Azur Metropolis and the Region Sud not only strengthen their position in cross-border cooperation between France, Italy, and the Principality of Monaco but also enhance their influence at the European level.
This project highlights the Region Sud's ability to mobilize its partners and attract beneficial funding for the territories.
By providing a better understanding of the needs of the population and public services, Observ'Alp promises tangible benefits for citizens while embodying the use of European resources for the common good. The collected data should contribute to a better understanding of the population, public services, and identify the needs of the territory as a whole.
Strengthened cross-border cooperation for the Nice Côte d'Azur Metropolis
In May 2023, the Nice Côte d'Azur Metropolis and the Province of Imperia solidified their cooperation with two cross-border development programs.
The first program, focused on the coastline, aims to improve the mobility of the 40,000 cross-border workers between the Liguria region and the Nice Côte d'Azur Metropolis. It includes the strengthening of railway connections, the extension of the Tyrrhenian cycle path, and the creation of a cross-border maritime shuttle between Nice, Monaco, and Ventimiglia.
The second program, focused on the mountains, prioritizes risk prevention, sustainable tourism, and biodiversity, all with a central theme of combating climate change. It plans to support economic stakeholders in their anticipation and preparation for future crises while promoting sustainable tourism as a crucial pillar of the mountain economy.
---
International – Nice Côte d'Azur France