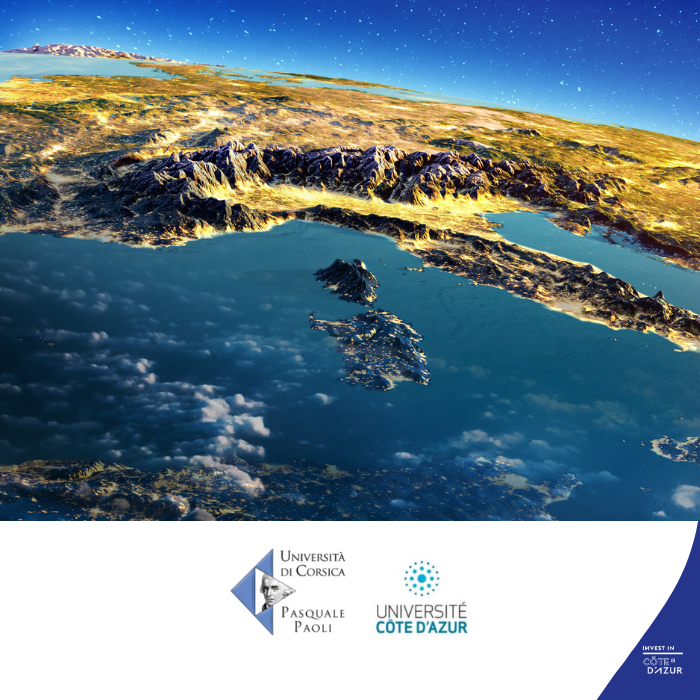 The Med'Innov project, led by Université Côte d'Azur and Université de Corse Pasquale Paoli, along with 10 other founding members, is among the 29 winning projects of the University Innovation Hubs (PUI) call for proposals.
The project will receive a funding of 7.5 million euros and aims to deploy a multi-impact strategy to address the challenges of the involved territories and national ambitions.
The Innovation strategy of the University Innovation Hub (PUI) explicitly targets six strategic axes:
Awareness and training,
Detection of innovative projects,
Platforms and expertise,
Collaborative research,
Technology transfer,
Creation of innovative companies.
The Med'Innov University Innovation Hub aims to create new sustainable territorial wealth through a well-managed investment continuum enabled by effective collaboration among innovation stakeholders.
The Med'Innov University Innovation Hub plans actions to improve the organization of stakeholders (through initiatives like the Partnership and Shared Innovation Cell), clarify and disseminate a common training program in innovation and entrepreneurship, provide enhanced support for collaborative research (with the goal of rapidly increasing public-private strategic partnerships), and offer new support for startup creation projects.
The 12 founding members of the University Innovation Hub in the Côte d'Azur and Corsican region are:
Université de Corse Pasquale Paoli,
CNRS,
Inserm,
Inrae,
Institut de Recherche pour le Développement,
SATT Sud-Est,
Incubateur Provence-Côte d'Azur,
Inizià
et Inserm Transfert.
In addition to the founding members, various actors in innovation and entrepreneurship will be involved to ensure a coherent implementation of the proposed actions and enhance their impact. These actors may include local authorities, competitiveness clusters, foundations, healthcare institutions, technology transfer organizations, and more. Their participation will contribute to the effective execution of the initiatives and strengthen their overall outcomes.
The objectives of the University Innovation Hubs
The objective of the University Innovation Hubs is to strengthen the structure of existing innovation ecosystems at the local level by capitalizing on all existing initiatives, skills, tools, and innovation stakeholders to enhance their coordination, accelerate transfer and creation of startups, and foster stronger interactions with businesses.
They aim to strengthen the role of universities in the establishment of a high-performing local innovation ecosystem, alongside national research organizations present in their region, as well as technology transfer, valorization, and business incubation structures.
---
Innovation and Higher Education in Nice Côte d'Azur