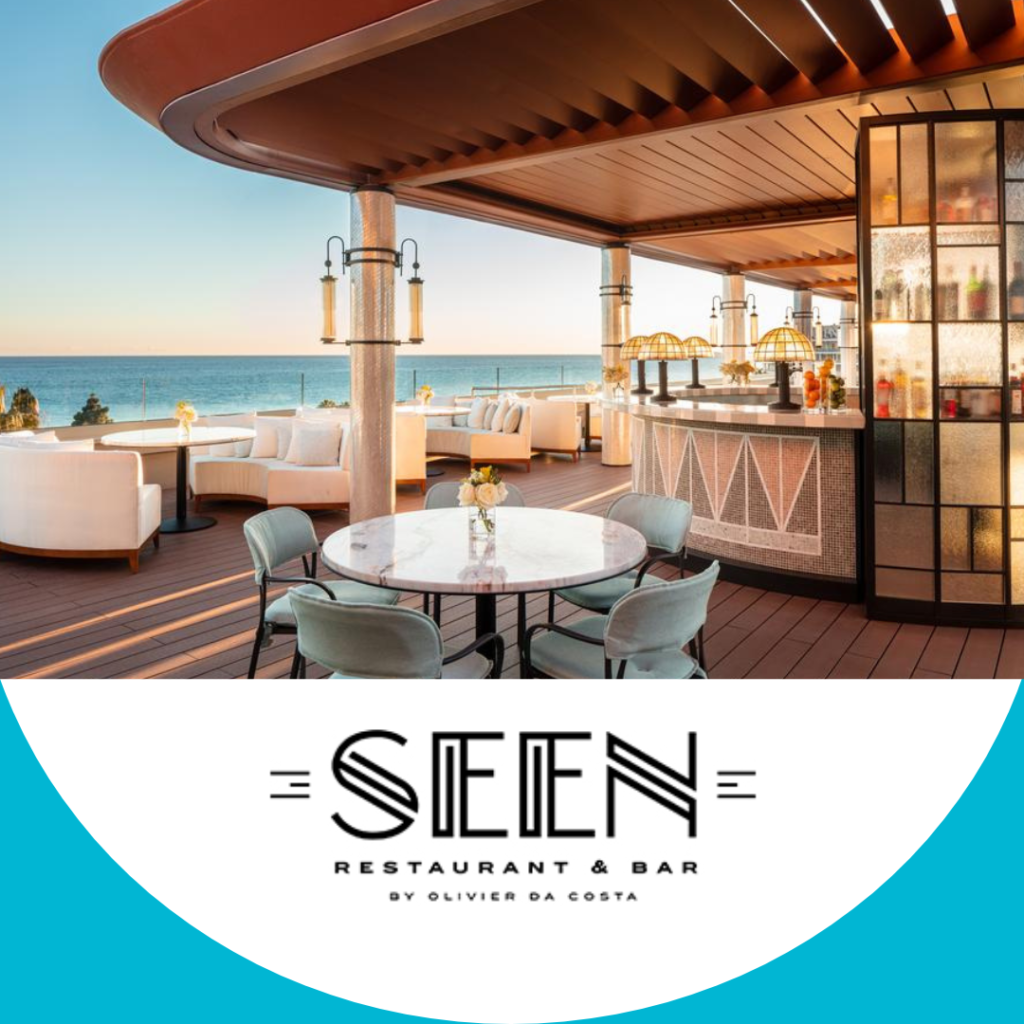 Following the success of SEEN by Olivier in Sao Paulo, Lisbon, and Bangkok, the brand has set up its first location in France, opening on March 1st, 2023.
The Olivier Group continues its expansion in Europe and writes a new chapter in its history with the arrival of one of its seven restaurant concepts in the Nice Côte d'Azur area.
The SEEN by Olivier concept in Nice is located on the 6th and top floor of the brand new Anantara Plaza Nice Hotel, which opened on December 15th, 2022.
Created by restaurateur Olivier da Costa, this restaurant aims to immerse guests in a vibrant atmosphere, with a panoramic view, intimate setting, eclectic cuisine, and cocktail bar.
SEEN by Olivier Nice, with its Art Deco-inspired decor, offers a 360° view of the city and the Mediterranean Sea from both the indoor dining room and the terrace.
Here, flavors from all over the world are found, with local specialties from Nice also represented. The Executive Chef, in collaboration with local producers, highlights Niçoise specialties such as pissaladière, stuffed vegetables, snails, fish soup with rouille, and rigatoni "riviera" style.
The SEEN by Olivier concept and Olivier da Costa
Olivier da Costa is a renowned restaurateur born in Lisbon. He studied at the Estoril School of Hospitality and Tourism after attending the French Lycee in Lisbon. He began his career as an intern at the Ritz Four Seasons Hotel.
The son of French chef Michel da Costa, who obtained Portugal's first Michelin star, Olivier da Costa revolutionizes culinary trends by offering unique experiences.
He opened Terrace do Castelo in Lisbon in 1996, followed by Olímpio, his first restaurant, a pioneer in Portugal for the trendy Brazilian cuisine concept. He then opened the restaurant OLIVIER, which bears his name and signature and revolutionized the country's culinary tradition.
The Olivier Group, which currently has seven different concepts in 22 restaurants, carries the "BY OLIVIER" signature of Olivier da Costa. The group offers French, Brazilian, Japanese, Portuguese, and international cuisine, and is present in cities such as Lisbon, Porto, Bangkok, and Paris.
---
Quality of Life Nice Côte d'Azur