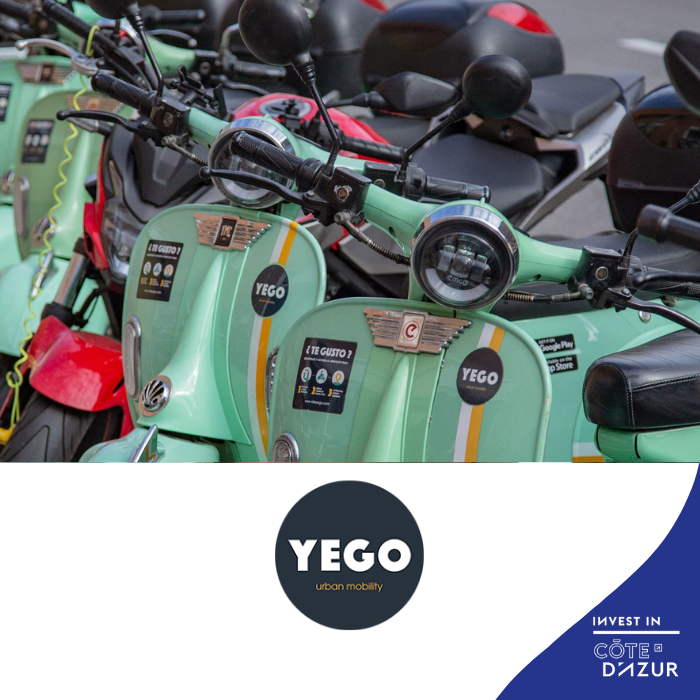 The Spanish company Yego, founded by young French entrepreneurs, is present in several cities in France, such as Paris, Toulouse, and Bordeaux, and is arriving in Nice on June 2, 2023.
Yego will ultimately offer a fleet of 700 electric scooters in Nice, assembled in France by Pink Mobility.
The scooters have a range of 100 km and are equipped with innovative technologies, including a coupled braking system and an inertial unit to detect falls, providing users with a safer and more enjoyable riding experience.
Yego was chosen by the city of Nice due to its strong commitment to fighting against anarchic parking, a major problem for shared scooter operators.
Thus, the company has implemented an innovative device to encourage users to respect parking rules, requiring them to take a photo certifying that they have left the scooter in an authorized spot. This will ensure a high-quality service for users while preserving public order.
Yego will be rolling out its electric scooter rental service in Nice starting from June 2, 2023.
This new fleet of electric scooters will meet the increasing demand for more environmentally-friendly and practical mobility solutions for both residents and visitors of the city.
The city of Nice had announced that it had chosen Yego as the replacement for the previous operator of the free-floating scooter rental service, whose service had ended on March 31, 2023.
---
Cleantech Nice Côte d'Azur