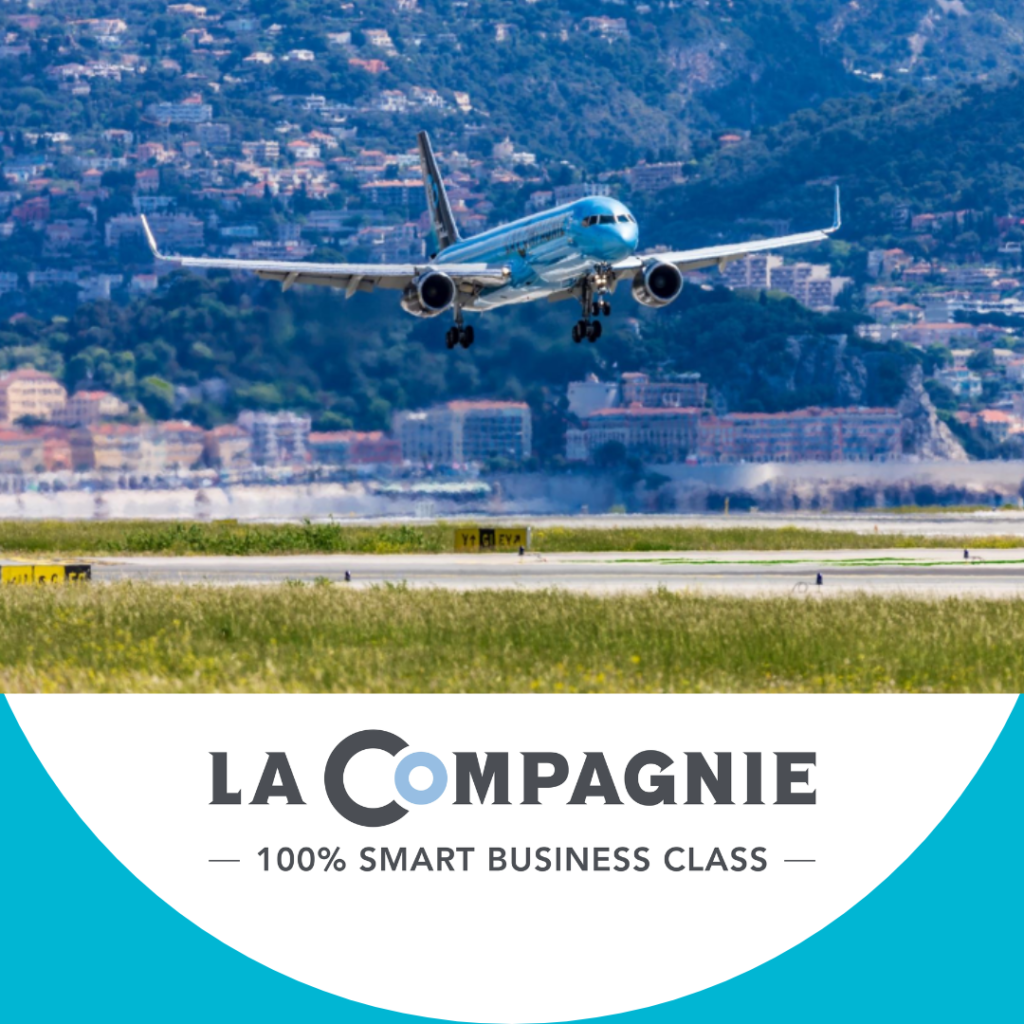 La Compagnie, the French operator of 100% Smart Business Class flights, celebrated the return of its seasonal route between New York and Nice.
The route will resume service from April 16th to September 28th, 2023, with up to four flights per week.
This connection is operated by the new Airbus A321neo, featuring 76 lie-flat seats, free and unlimited high-speed Wi-Fi, as well as a healthy and seasonal culinary offering for a unique business class experience.
These aircraft consume 35% less fuel per passenger compared to other planes on the same route, thereby reducing their carbon footprint.
Following an exceptional 2022 season with a load factor of around 80% in June and July, the company observes a renewed enthusiasm among American customers for the French Riviera. "We are delighted to be back on the French Riviera for this third summer. Our high-quality product, on board a modern aircraft and with excellent value for money, attracts many discerning customers. That's why we have added 1 additional weekly flight to the destination this year and plan to further strengthen our presence over the next two summers," says Christian Vernet, President of La Compagnie.
La Compagnie will also showcase the art of living and the expertise of the French Riviera through on-board entertainment this summer. In June, the Tourteaux brothers from the double-starred Nice restaurant Flaveur** will offer a two-star menu to all passengers departing from Nice.
"Organizing events on board our planes is part of our DNA. We are committed to promoting the Art of French Living to showcase our culture and are fortunate to work with very dynamic partners on the French Riviera. The program for the first few months is set, but we plan to enhance it in August and September," adds Anne Crespo, Director of Sales and Marketing.
To mark its return to the French Riviera, La Compagnie is offering a special promotion from April 4th to April 16th, 2023, with round-trip tickets available for €1400 per person on www.lacompagnie.com.
---
International news Nice Côte d'Azur