Etosha Sarl, an Indian company specialized in Fragrances, opened its creative center in Grasse en 2016. Team Côte d'Azur supported them from the start of the project to the final setup in the area. Bimal Bedi, CEO of Etosha, explains why choosing to invest on the Côte d'Azur is a strategic move for the company.
What does Etosha do ?
Etosha Sarl has been created to do Research and Development in the field of industrial Fragrances. We specialize in creating innovative fragrances for various industries. We've started with four employees and may increase depending on the future workload.
Why choose to invest in the Côte d'Azur ?
We've done extensive research and comparative exercise to finally choose Grasse among various global destinations.
The key assets of the Côte d'Azur for us were the environnement and ideal climate conditions to do research in perfume and fragrances, raw and synthetic materials available close by and the experts in Fragrances we could hire in the region.
What kind of support do you get from Team Côte d'Azur ?
Team Côte d'Azur has been very helpful and cooperative at each and every step of the project, from choosing a location, to the formation of the company and up to implementation. A business friendly environment of this kind is highly appreciated for a company setting up in a foreign land.
What are the development prospects of Etosha?
Setting up an international creative centre in Grasse is the first step of our long term business plan in France. With this kind of support and an industry friendly environment, we may also go ahead in the second phase to set up a fully automated production site to cater the European and African markets in the near future.
.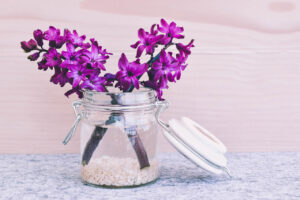 Useful Links