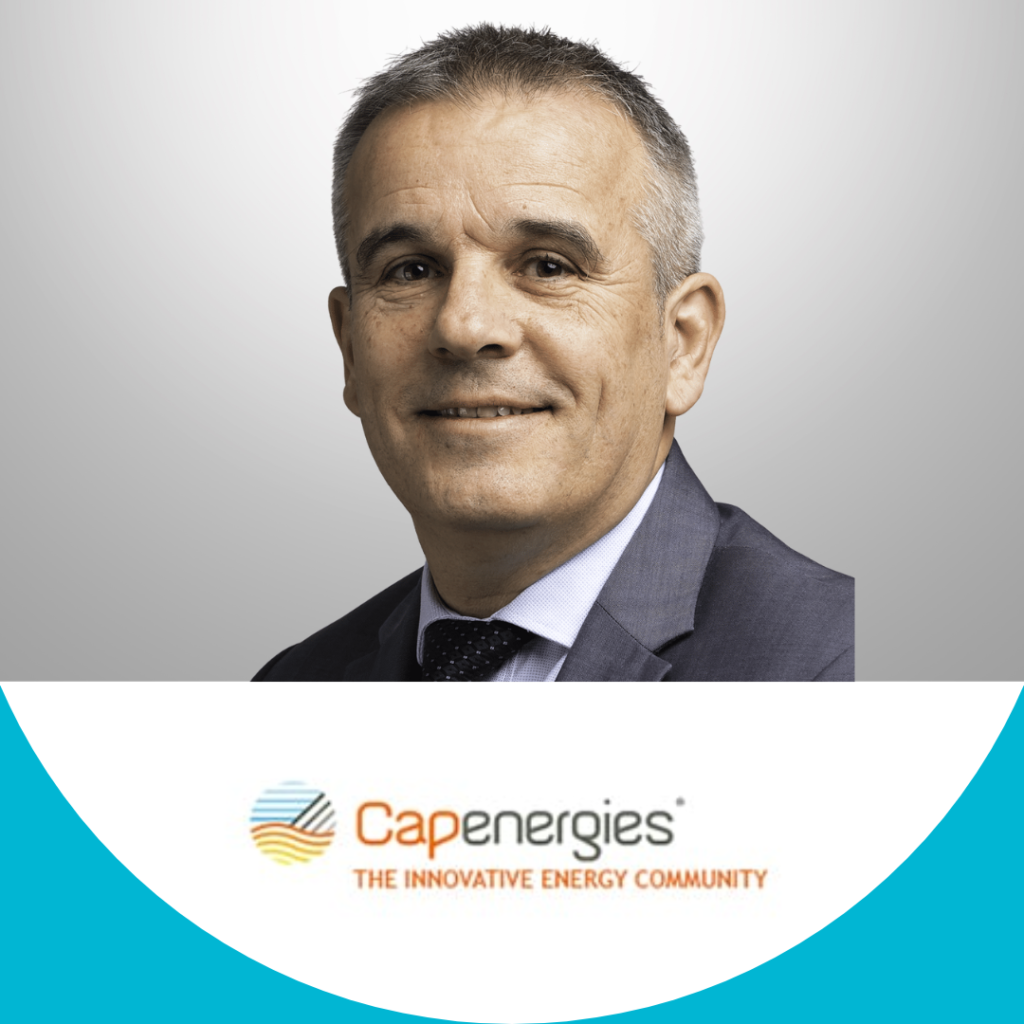 Capenergies Cluster announces the appointment of its new President, Christophe BOURMAUD, who has been serving as the Director of CEA Cadarache since April 1, 2023.
Capenergies Cluster expresses its gratitude to Jacques VAYRON, who served as its President from 2019 until March 31, 2023, during a challenging period marked by the pandemic-related lockdown, economic recovery plan, 2022 energy crisis, France 2030 initiative, and major shifts in European and French energy policies.
His commitment was finally reflected in the renewal of the cluster's label by the government for the period of 2023-2026.
Biography of Christophe BOURMAUD
Rear Admiral (2S) Christophe BOURMAUD is a former student of the Ecole Navale Interne.

During the first part of his career from 1996 to 2005, he served on board ballistic missile nuclear submarines and completed six operational patrols, totaling over 10,000 hours of diving.
In 2005, he was appointed Director of Education at the "Ecole des applications militaires de l'énergie atomique". In this role, he was responsible for the training of engineers and technicians.

In 2008, he took over as Head of the "Risk Management and Environment" Division of the Mediterranean Maritime Prefect, where he commanded the zone and the Mediterranean maritime district. In this position, he led the command post in the event of nuclear and industrial crises.

In 2015, he was appointed "Submarines" mission officer to the Central Director of the Fleet Support Service. In this role, he was responsible for ensuring the technical availability of nuclear submarines.

He was appointed Deputy Director of the Technical Mixed Service of Nuclear Propulsion Boilers (STXN) in Paris in 2015. In this role, he managed and provided technical coordination for CEA, DGA, and Navy engineers for the design and operation of onboard nuclear reactors. He was also responsible for the secretariat of the governance bodies for nuclear propulsion.

In September 2019, he took command of the Toulon Naval Base. In this role, he coordinated the industrial, nuclear, logistics, and operational activities of the base, which was undergoing significant renovations to its port infrastructure.

Christophe BOURMAUD is a Knight of the Legion of Honor and an Officer of the National Order of Merit.
Since April 1, 2023, he has been directing the CEA Cadarache center. As such, he becomes the President of Capenergies Competitiveness Cluster.
---
Cleantech Nice Côte d'Azur