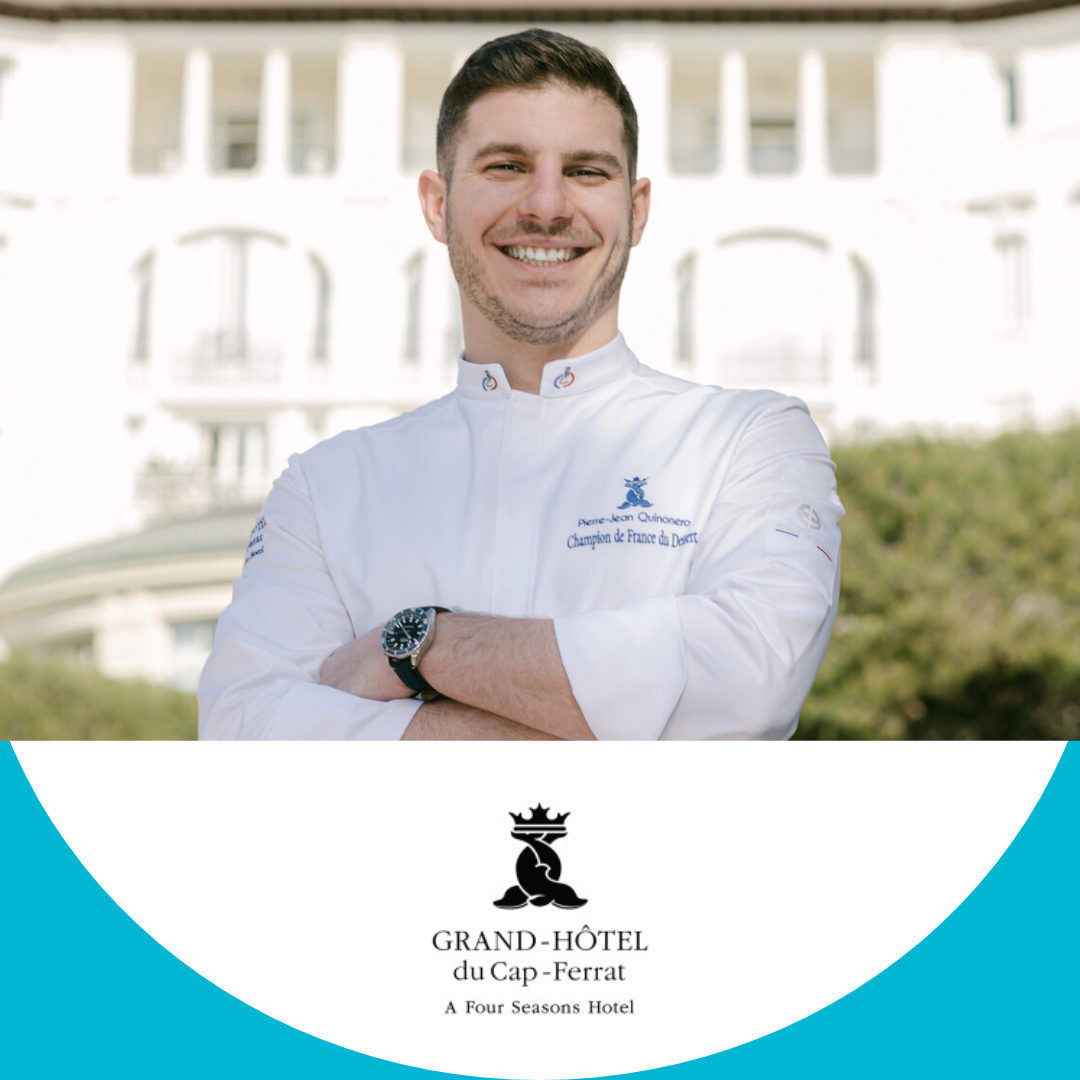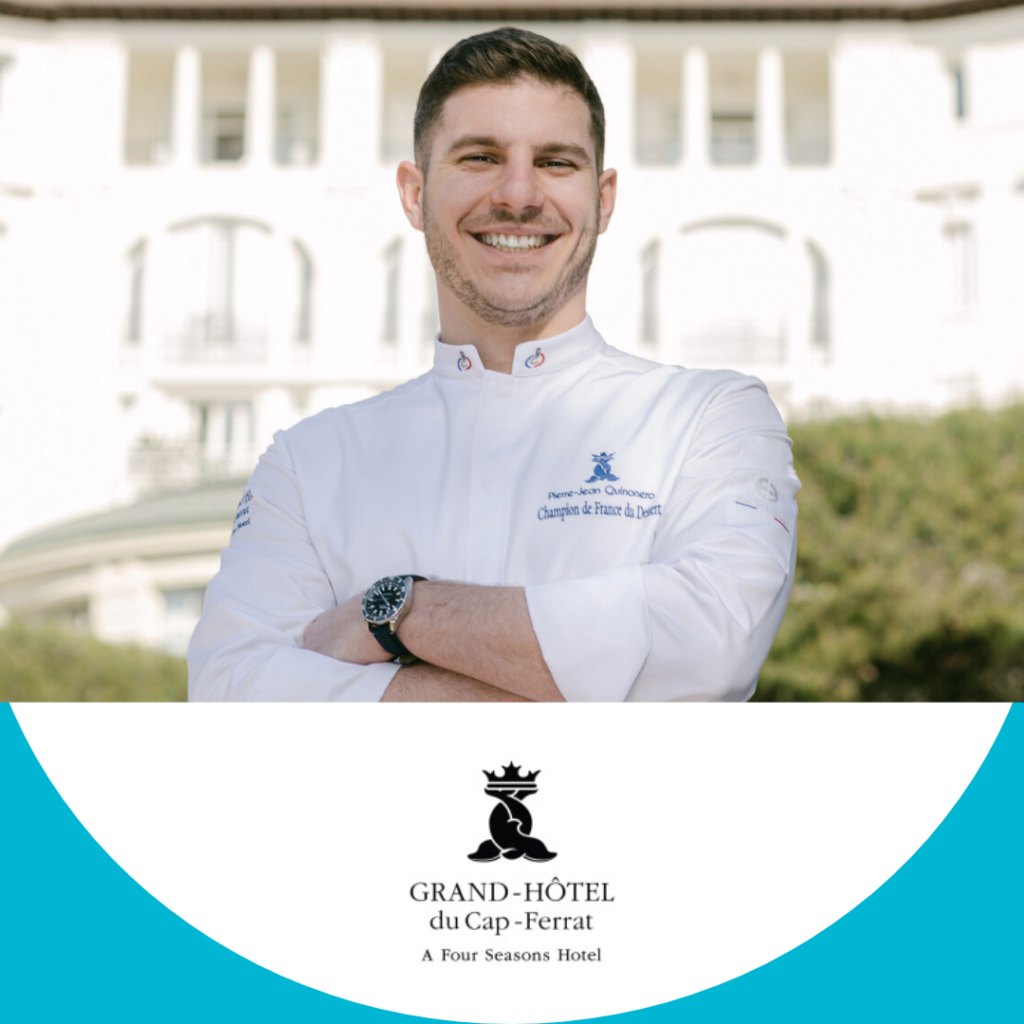 The Grand-Hotel du Cap-Ferrat, A Four Seasons Hotel, announces the upcoming arrival of Pierre-Jean Quinonero as Pastry Chef starting from April 10, 2023. This 29-year-old prodigy has been chosen to join Yoric Tièche, the starred Chef of the palace, to create pastries for the most popular restaurants in the venue, namely the starred Cap* table, the chic bistro La Véranda, as well as the Club Dauphin.
Native from Auvergne, Pierre-Jean Quinonero was drawn to the culinary world at a young age, a passion he partly inherited from his parents, with his father being particularly involved in the wine industry. After studying culinary arts, he turned to pastry, fascinated by the meticulous, precise, and creative aspect of this discipline.
His meteoric career is already marked by notable successes, such as the Passion Dessert Prize awarded by the Michelin Guide 2023 and the Pastry Chef of the Year 2023 award by La Liste. He also won the prestigious title of French Dessert Champion in 2021, as well as numerous other competitions, including the Best Apprentice of France in 2014. He started his career alongside some of the greatest Chefs, after several internships, notably at the Negresco in Nice and at Alain Ducasse's Louis XV in Monaco.
He then joined Christian Le Squer's Le Cinq restaurant in Paris, where he worked as a pastry commis, before moving on to Château Ferrière. Later, he became the second of Maxime Frédéric at Simone Zanoni's Le George restaurant, before taking over the pastry department at the Hotel Burgundy Paris in 2021.
Pierre-Jean Quinonero is excited to join the region that he particularly cherishes, leaving Paris for the prestigious Saint-Jean-Cap-Ferrat peninsula (Nice Côte d'Azur Metropolis). He will be in charge of creating pastries for the 3 restaurants of the palace, as well as for the numerous events, such as weddings, which take place each year in the hotel gardens.
His creativity, precision, and experience with the greatest Chefs make him a valuable addition to the culinary team of the Grand-Hotel du Cap-Ferrat.