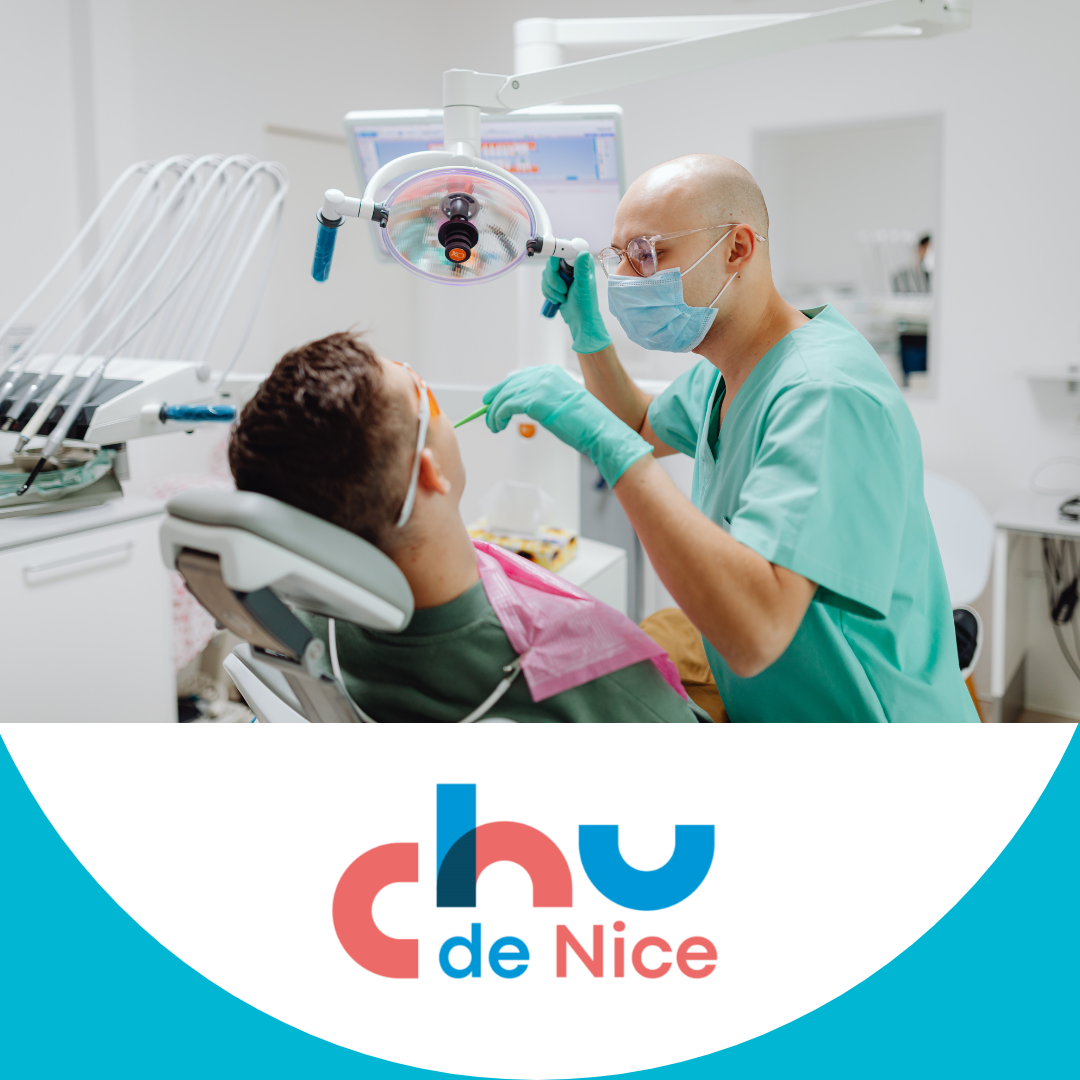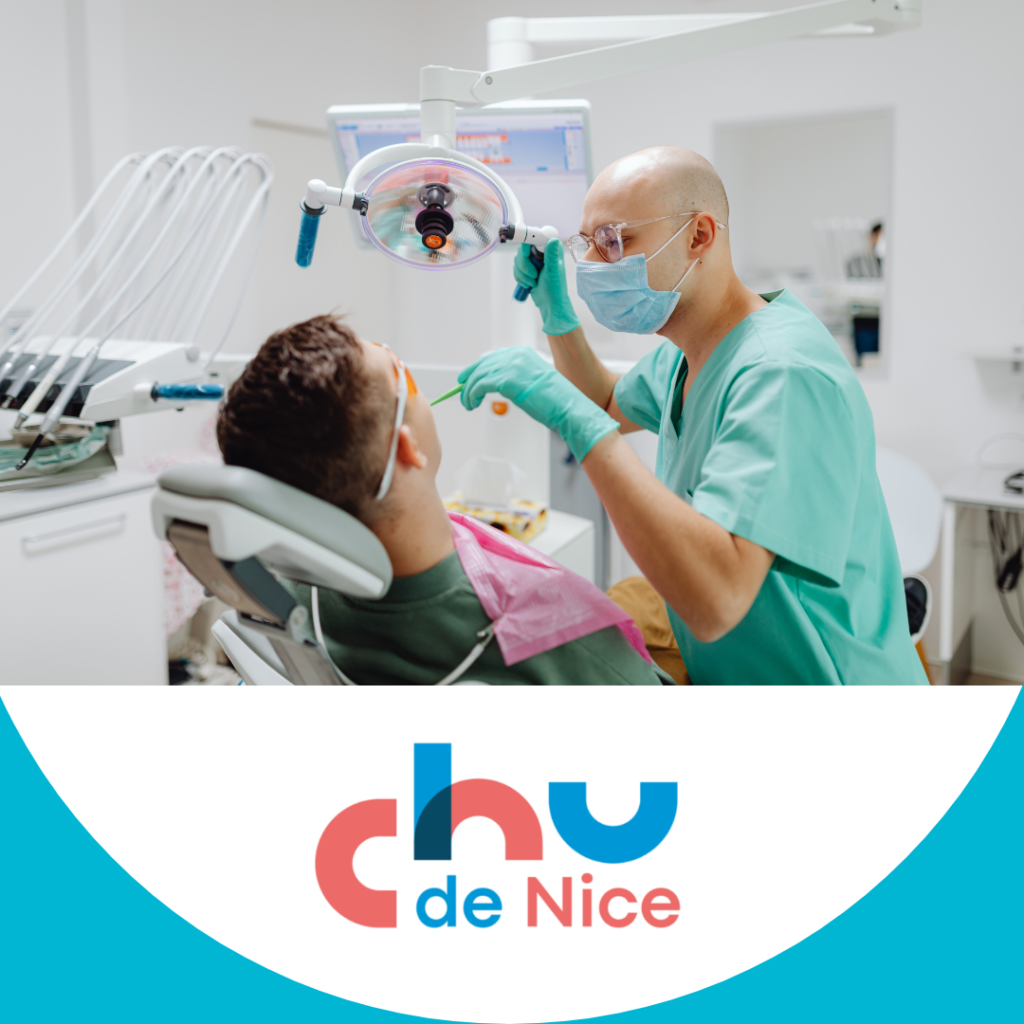 The city of Nice benefits from a new state-of-the-art facility with the inauguration of the Oral Medicine Institute at the Nice University Hospital (CHU de Nice) on February 28th.
The Institute occupies a fully renovated 3600 m² building located at 28 Boulevard de Riquier in Nice, near the dental school. This new building enables the CHU to offer innovative healthcare services to its patients, a high-quality teaching environment to its students, and a modern and pleasant working environment to its professionals.
This project, fully financed by the Nice University Hospital (CHU de Nice), represents an investment of over 13 million euros, where 55 practitioners, 9 interns, and 160 students can practice their specialty (195 by 2028).
A center of academic excellence for teaching and research.
The Nice University Hospital (CHU de Nice) is responsible for the clinical training of future dentists and dental interns in the three nationally recognized specialties today: oral medicine, oral surgery, and orthodontics.
The "numerus clausus" will soon be replaced by a "numerus apertus," leading to an increase of approximately 20% in the number of students in the coming years.
To meet this additional training need, 2 floors are entirely dedicated to student practice, with 30 dental chairs fully dedicated to training (double the number compared to St-Roch).
The Oral Medicine Institute at the Nice University Hospital (CHU de Nice) is fully rooted in its territory and cooperates with other establishments and private practitioners. In order to continue this momentum, the dental department of the Nice University Hospital (CHU de Nice) intends to offer:
Thematic sessions organized as part of the Continuing Professional Development (CPD), with live demonstration of interventions, are planned and open to private practitioners, in order to introduce them to the state-of-the-art techniques used at the Institute.
he development of clinical internships (in endodontics, periodontics, implantology, specific treatments, sedation, and laser) as part of university degrees (DU).
In addition, professionals from each specialty are involved in various ongoing clinical studies. In 2022, 7 studies are ongoing, where the Nice University Hospital (CHU de Nice) is the sponsor, and 3 studies are multicenter. In 2023, 6 new studies are planned, of which 4 will be sponsored by the Nice University Hospital (CHU de Nice).
A "fully digital" building designed as a showcase for the Nice University Hospital (CHU de Nice).
This facility meets the needs of the population of the territory in three major areas that make the strength and difference of a university health institution: care, education, and research.
The Nice University Hospital (CHU de Nice) has invested in many state-of-the-art equipment.
this allows our professionals and students to work and learn in a high-tech environment, and our patients to benefit from high-quality care:
Interactive reception and orientation terminals to facilitate the patient journey.
Completely digitized medical records (including electronic signatures).
Multiple state-of-the-art equipment (dental chairs, imaging equipment and software, sterilization equipment, etc.).
Cutting-edge microscope for endodontic care (treating the roots of the teeth).
New ER-YAG laser allowing practitioners to perform surgical treatments and caries care.
Digital cameras for optical impressions, offering additional comfort to the patient who can receive their prosthesis more quickly.
Computer-Aided Design and Computer-Aided Manufacturing (CAD/CAM) of dental prostheses for even greater precision in their fabrication.
Digital radiography available on all computer workstations, allowing for easier reading by medical staff and greater transparency for the patient.
Real-time activity monitoring by sector, thanks to chair managers.
A dedicated space for the development of telemedicine will soon open.
It will allow for tele-expertise, particularly for the diagnosis of oral diseases and periodontics, as well as teleconsultations for specific patient populations with special needs.
Rodolphe Bourret, General Director of the Nice University Hospital (CHU de Nice):
"I am very pleased to inaugurate today our new Oral Medicine Institute, fully integrated in the heart of the city." "This is the culmination of a major project for the Nice University Hospital (CHU de Nice) and the main real estate operation since the delivery of the Pasteur 2 hospital." We have increased our capacity to better meet the needs of the territory, equipped the building with the latest technologies for optimal comfort and a simplified patient journey. Our commitment is to make excellent healthcare accessible to all our patients, offer high-quality training to our students, and provide our professionals with a modern and pleasant working environment.
Christian Estrosi, Mayor of Nice – President of the Nice Côte d'Azur Metropolis – Chairman of the Supervisory Board of the Nice University Hospital (CHU de Nice).
"A public, accessible, and local dental offering is essential, and the installation of this dentistry specialty in the city center will allow everyone, children and adults, to access excellent care. This ultra-modern building, which houses state-of-the-art equipment, not only allows for emergencies but also provides access to other essential activities for the general public, such as orthodontics, imaging, surgery, and prosthetics. Patient reception for people with disabilities is also prioritized with a specially trained team. It is an honor to inaugurate this place, and I thank the general management, the Medical Establishment Commission, and the faculty teams for this ambitious project that is coming to fruition today."
Pr. Claire Lassauzay, Head of the dental department.
"It is a great pleasure to see this magnificent project come to fruition, which we have been working on for several years with the entire hospital community of the Nice University Hospital (CHU) in collaboration with institutions." This 7-story building, with 5 floors entirely dedicated to care, offers an unprecedented technical platform ensuring a high quality of care for our patients and a work environment that meets the expectations of our students and teams.
Pr. Jacques Levraut, President of the Medical Establishment Commission.
"The Oral Medicine Institute allows the Nice University Hospital (CHU de Nice) to strengthen its healthcare offering with more dental chairs to ensure our emergency missions and our activities of excellence and referral."
---
Healthtech News Nice Côte d'Azur