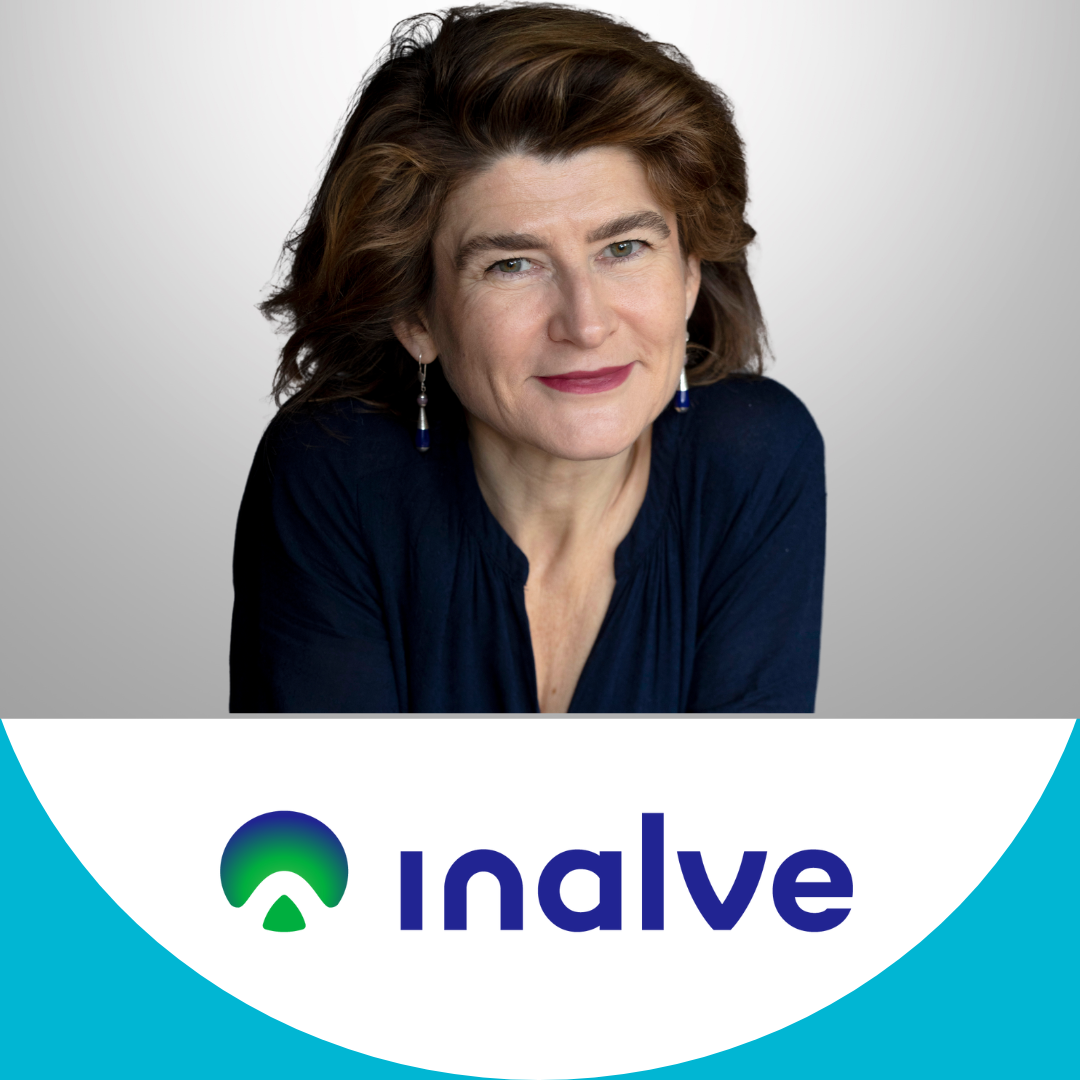 Inalve, based in Nice, is an innovative industrial startup leader in the production of microalgae on biofilm, operating in the fields of deeptech, cleantech, agritech, bluetech, and biotech.
Its patented technology already represents an ecological and sustainable alternative to meet the specific needs of aquaculture and animal feed.
This solution, derived from applied research, could also be of interest to other areas related to human nutrition and pollution control.
Interview with Véronique Raoul, CEO of Inalve (pictured), who took over the company in February 2022 and intends to take it to the next level in its development process.
Inalve is preparing for a fundraising round and the expansion of production capacities to better contribute to the emergence of sustainable solutions and thus meet global food, societal, and environmental challenges.
What is the history of Inalve?
Inalve was founded in 2016 by Christophe Vasseur and Hubert Bonnefont, two distinguished researchers who developed a concept at the Villefranche-sur-Mer Oceanography Laboratory (LOV) in collaboration with Professor Olivier Bernard from INRIA (Sophia Antipolis).
Like all startups, the company reinvented itself throughout its history. Using a trial-and-error approach, Inalve transitioned from the laboratory phase to the pilot farm phase, which already commercializes microalgae.
The first years were marked by significant successes, such as in 2018 when Inalve raised €1.6 million and won a €1.4 million prize in the Global Innovation Challenge.
Inalve was also one of four winning companies in the Blue Innovation Challenge organized by the Nice Côte d'Azur Metropolis as part of its efforts to develop a sustainable marine economy and protect the coastline.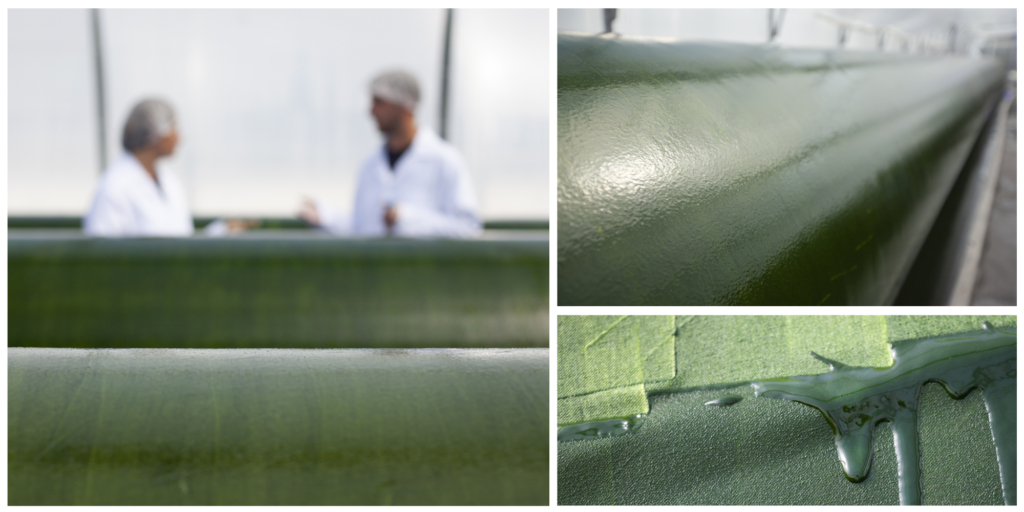 What is the company's purpose and what are its specificities?
My motivation when taking over the leadership of Inalve at the beginning of 2022 was to engage in a project with a concrete impact, to contribute to the challenges of a prosperous, inclusive, and sustainable economy.
Our technology allows us to cultivate lots of microalgae in a little water, and not the opposite. Today, our solution minimizes water consumption by up to 80% compared to other methods and significantly reduces electricity consumption by up to 30%. In the future, we also aim to promote the use of energy resources from renewable sources such as geothermal and solar.
Another advantage of our technology is that the harvested biomass is naturally highly concentrated in live microalgae and molecules known to stimulate the immune system. Thus, we are now marketing a unique product, a biomass highly concentrated in living microalgae and remarkably rich in healthy ingredients, without GMOs, pesticides, heavy metals… an industrial production that neither impoverishes nor pollutes nature, does not compete with arable land and preserves water and electricity, two goods that have become scarce.
Inalve is a company that brings meaning and solutions because it represents an industrial and ecological response to numerous environmental and societal challenges faced by our societies. Thanks to our technology, our ambition is to support 8 out of the 17 sustainable development goals set forth by the UN in its 2030 agenda.
What is your market today?
Inalve has refocused its activities on the production and commercialization of live microalgae for aquaculture hatcheries.
If we are now focusing on aquaculture, it's because it's a key market for meeting the need to sustainably feed 10 billion people by 2050, in a healthy way and without exhausting the planet. With Inalve, we aim to make this activity more productive while also being more eco-friendly. As a result, it helps to limit the reliance on fishing and thus promotes the preservation of the oceans.
We work closely with our clients to develop a range of products tailored to the needs of different species. We also conduct studies with independent laboratories to objectively demonstrate performance gains. The results show effective productivity gains in subjects fed with our microalgae.
In addition, our offer provides logistical benefits and addresses consumers' expectations in terms of the environment, naturalness, health, and traceability.
What is the consideration of the environmental impact of your activity at Inalve?
Environmental impact is at the heart of our strategy. As such, we have integrated it as one of the three dimensions that guide our decision-making, in combination with the economic factor (investment cost and operating cost) and productivity.
Our objective is to optimize our technology to maximize the quality of our offering (product range and customer service), its socio-economic impact, while still minimizing its environmental impact.
That's why we strive to minimize even more our consumption (water, electricity, etc.). Moving forward, we will go even further by promoting the use of renewable energy sources, embracing a circular economy approach, and expanding internationally through regional deployment. We also intend to regularly carry out LCAs (life cycle analysis) in order to identify areas for improvement at all stages of production and of the product life.
Last but not least, in order to lower our transport footprint and maximize our socio-economic impact, we promote the local economy (service providers, suppliers, etc.), and thus contribute to the economic development of the region.
What are your development projects?
We opened our first pilot greenhouse in September 2020, followed by a second in September 2022 that integrated process improvements. Resulting in 1000 m2 of production area.
Today, Inalve is embarking on a new phase of technology development, and we are seeking funding to move to the last stage of our scale-up: the industrial demonstrator. This will involve commissioning 5000 m2 of production area, incorporating new technological improvements to significantly increase productivity. It will be the final step before the commercial deployment of farms in various regions. This deployment is necessary to meet the growing demand in the aquaculture market.
Until 2025, we will remain focused on this market, with plans to gradually conquer new markets, including the dietary supplements market.
We will maintain a strong presence in the Sud region, not only with our R&D and international coordination teams, but also with the development of new factories based on regional needs.
However, the microalgae market is a global market. In order to meet the challenges of a sustainable economy, we plan to expand regionally… on an international scale.
Eventually, if we see strong demand in a particular region of the world, we will establish a presence as close as possible to our customers to manage the environmental impact of our activities and promote its socio-economic benefits.
This will also be an opportunity to showcase the Metropolis and the Sud Region internationally, demonstrating their ability to support technological innovation and address global challenges.
What is your next challenge?
As mentioned, we are currently preparing for a new fundraising round to deploy the industrial demonstrator, which will allow us to reach the break-even point and validate production site models that will subsequently be deployed regionally.

As an industrial startup, we must convince investors to bet on the medium term. While the initial investments are higher than in the digital sector, the final benefits are just as attractive. And they are necessary if we want to meet national objectives in terms of reindustrializing France, reaching food sovereignty and addressing climate challenges.
Therefore, we are looking for partners who share our values and ambitions. Together, let's deploy innovations for sustainable growth, combining economic prosperity, social inclusion and preservation of the planet.
What are the factors contributing to your development in the Nice Côte d'Azur metropolis?
We have received strong operational and financial support from the Nice Côte d'Azur Metropolis and the Sud Region, which is also present in our capital through Région Sud Investissement. Our project is consistent with the environmental, climate, and economic ambitions of the territory. We also benefit from a very dynamic business angel network.
This support is crucial, and we would like to thank all the stakeholders involved in our success who continue to support us in the future development of our industrial demonstrator. This project is essential because it must contribute to the scaling of our solution and to local and regional economic benefits.
The region is also open to international opportunities and we think it has the potential to attract young talents from all over the world who find a motivating work environment here. Which is key for us because to carry out our strategy, we will gradually triple or even quadruple our team.
In terms of research, we are based at the Villefranche-sur-Mer Oceanography Laboratory, and we develop collaborative projects together. Inalve has also established partnerships with top ranked research centers (INRIA, Sorbonne University, CNRS, etc.). This proximity and those exchanges are key for our team.
Contact: Véronique RAOUL, CEO
---
Cleantech News – Nice Côte d'Azur