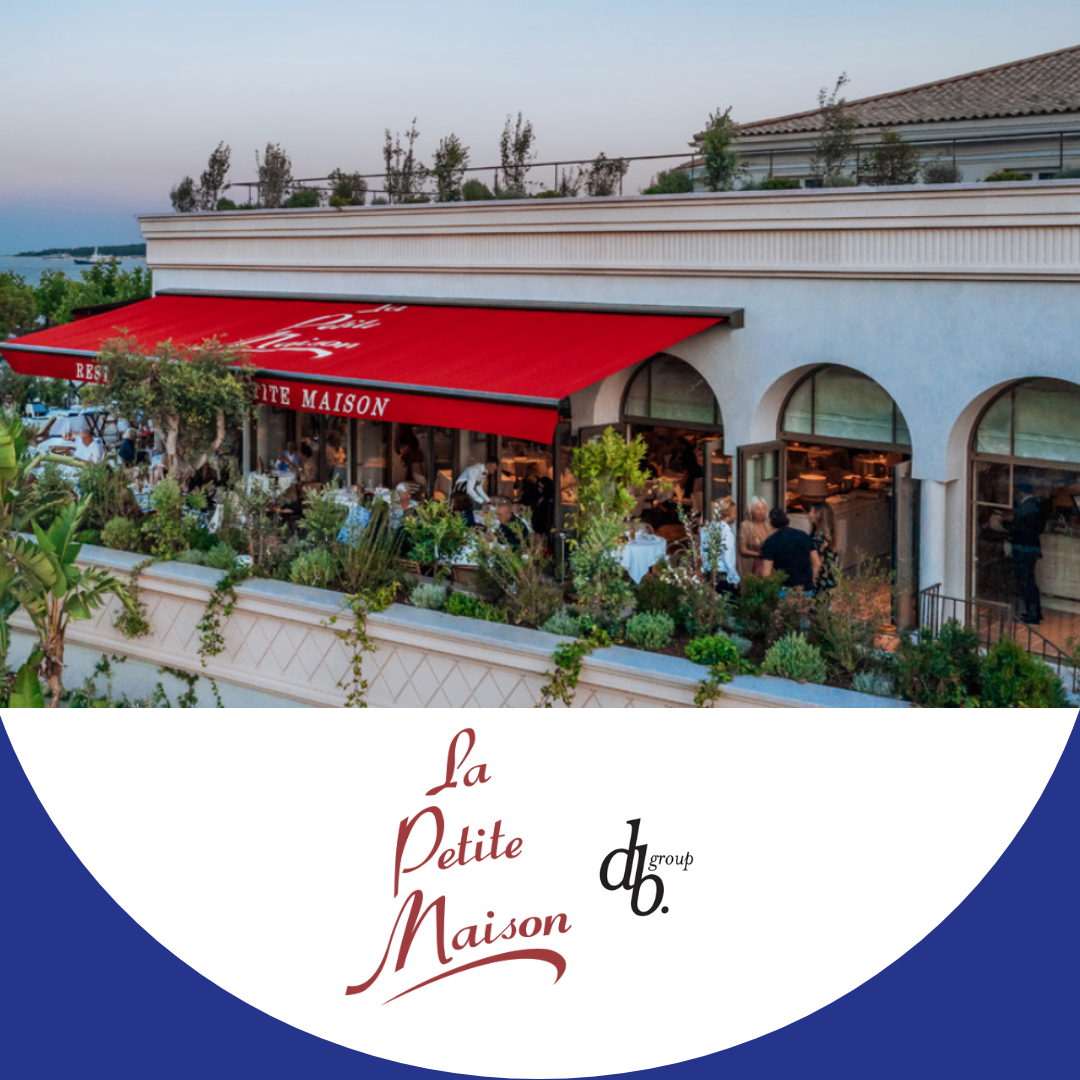 For many years, La Petite Maison has been a culinary gem in Nice, renowned worldwide for its Mediterranean and Niçoise cuisine as well as its festive atmosphere. But above all, it is an ambassador of the culinary heritage of Nice, which is now shining around the world thanks to its international expansion.
Nicole Rubi, founder and owner of La Petite Maison, has decided to partner with DB Group, an expert in brand development, to export the restaurant's know-how internationally.
DB Group is proud to have acquired La Petite Maison for international development, which joins its prestigious portfolio of brands such as La Guérite, Anna, Tamarin, Mamo Michelangelo, Luigi, Palm Beach Cannes, Shellona, Medusa, Gina, and Pastis.
The new locations of La Petite Maison will open in 2024 in Marbella, Paris, and St. Barthélemy, where the restaurant's emblematic dishes will be featured.
For its first location in Spain, La Petite Maison will be located in the luxury hotel Puente Romano in Marbella. This exceptional partnership was signed between DB Group and Daniel Shamoon. The Rubi family and DB Group also have development plans in the Middle East, Europe, and the United States starting in 2025.
La Petite Maison is an example of the richness of the Mediterranean cuisine of the South of France, and its reputation is well established. With this new international expansion, La Petite Maison will be able to share its cuisine with an even wider audience while remaining true to its Mediterranean roots.
---
Culture & Heritage – Nice Côte d'Azur (France)