Fair Vision, founded in Nice in 2019, is a sportsTech startup specializing in artificial intelligence applied to sports analysis.
It is among the top 150 French startups that represented France at CES Las Vegas in 2022.
The company designs and develops software solutions and autonomous video capture equipment to connect sports arenas, providing performance analysis, educational tools, and a sharing platform.
As a member of the delegation from the Sud – PACA region at the 2023 edition of Vivatech, Fair Vision is preparing for an upcoming fundraising round to support its international development.
The company was awarded the second prize in the 2023 edition of the Digital Inpulse competition held in Nice, in partnership with the Comité Richelieu.
Interview with Jean-Michel Felderhoff, CEO of Fair Vision.
Can you describe the activity of Fair Vision?
Our core expertise is artificial intelligence, specifically computer vision.
We have developed a technology that allows for the capture and broadcasting of sports events without human intervention. We leverage AI for various applications, including automatically analyzing athletes' performance and providing performance data (such as distance covered, speeds, number of passes, etc.).
Currently, we are active in sports such as football, handball, tennis, and soon we will expand to equestrian sports and rugby.
Our capture equipment benefits from wireless connectivity and does not require any physical sensors on the athletes. Powered by solar energy, the equipment is designed to withstand all weather conditions.
Once the data is captured using our computer vision solutions, it is then made available on our web and mobile application.
What is the mission of Fair Vision?
Fair Vision was born out of our desire to bridge the technological gap between professional and amateur sports and to democratize data analysis through the power of Artificial Intelligence.
Our ambition is to provide amateur athletes, including semi-professionals, with the same tools available in the top professional clubs.
It is an inclusive project that has several dimensions:
Pedagogy: We enable young athletes to improve and progress through visual feedback,
Sharing: Video capture and its distribution allow for sharing the incredible events that occur every day on the sports fields,
Performance: Data analysis provides statistical information that contributes to improving performance,
and finally, enjoyment through the playful aspect of the solution, automatic match summaries, user-generated clips, live HD broadcasts, etc.
For Fair Vision, the goal is to connect a sports field to its ecosystem, to its community, while doing so in a simple and environmentally friendly manner that does not impact existing infrastructure.
What are your specificities in terms of technology and technical aspects?
We have expertise in Artificial Intelligence, Deep Learning, and Computer Vision. In fact, we collaborate with INRIA, located on the Côte d'Azur, which is a global reference in the field of AI. This collaboration allows us to further develop our expertise.
In order to offer a new way of experiencing sports events, we are also working on the generation of avatars and digital twins for future integration into the metaverse through the 3dVerse platform.
AI provides the opportunity for a personalized and tailored experience to meet the needs of each individual, whether it's improving performance, sharing achievements, or assisting coaches in analyzing their team's gameplay.
With these tools, we contribute to the democratization of AI for less-publicized teams and smaller structures such as sports academies and training centers.
Furthermore, in the context of smart cities, we promote the digitization of stadiums (smart stadiums) with the unique feature of being permanently connected without the need for civil engineering work or permissions to install cables. The installation can be completed in a day, at most.
Once the stadium is connected, that's when the adventure begins.
Who can benefit from your solutions?
All sports clubs can turn to us. We have established a service that provides numerous tailored solutions. For professional organizations, we can create customized solutions based on the club's specific needs.
As an example, we have customized our technology for one of our partners, Jean-Marc Guillou, who owns several international football academies in Africa and Asia.
The objective is to optimize player development by creating algorithms that extract true player performances while considering both qualitative and quantitative aspects.
What innovations did you present at Vivatech 2023?
We were part of the delegation formed by the Sud region, the Nice Côte d'Azur Metropolis, and its partners. Participating in such an event is an opportunity to establish new partnerships and increase awareness of our innovative solutions.
We presented our solution for live streaming sports matches, called Livecam. It enables the live broadcasting of events on our platform or on social media, without any human intervention required.
We also presented our algorithms that allow us to recreate historical matches from TV footage, providing an immersive experience to relive those moments. The user can choose the desired point of view, including virtually being present on the field.
What are the advantages of the Nice Côte d'Azur Metropolis and the Côte d'Azur for your development?
First and foremost, the talent pool!
We are proud that the majority of our engineers come from the region. We have nothing to envy compared to Paris or the Île-de-France region; we find competent and expert individuals here. Being able to develop our company in the region where we were born and create jobs here is truly gratifying.
As mentioned earlier, we also have major partnerships with prestigious institutions such as INRIA. The innovation and research ecosystem is excellent for deep tech startups like ours.
The quality of life on the Côte d'Azur, combined with the technologies we develop, are also factors that attract and retain our engineers.
Our premises, located in the Grand Arenas business district, are an ideal place to have a local, national, and international presence, thanks to the convenient public transportation options available, such as buses, trams, the SNCF train station, and Nice Côte d'Azur Airport, which allows us to maintain proximity to our internationally-based clients.
Lastly, we have established our first "laboratory field" in Cap d'Ail, where we test and validate all the devices and algorithms we develop under real-life conditions.
Fundraising and international expansion, what are your development prospects?
For us, the future is full of promises because the market is immense, and the demand to modernize clubs and infrastructure is both numerous and diverse.
Since our establishment in 2019, we have consistently innovated and improved our technologies by integrating more Artificial Intelligence and Computer Vision.
Our goal is to become a leader in sports technology for Training Centers, Academies, and ambitious Clubs. We also aim to expand into more sports because we believe that every athlete, regardless of their sport, should have access to high-performance tools.
We will soon be opening a commercial office in the United States due to the dynamism of its market and the warm reception we received during our mission at CES Las Vegas. We have had the opportunity to connect with investors who are ready to support our project.
Our commercial ambition extends to the Middle East because these countries are highly receptive to technology, and our technology is perfectly compatible with their needs. We believe that we will be able to deploy our technology there in the near future.
Lastly, we are preparing for a fundraising round, specifically a Series A, to finance our growth and international expansion. We have already raised significant amounts, but we are now seeking investors who can help us take our company to the next level.
We are confident that individual investors, private investors, or family offices can understand the opportunity and potential that our company represents for international development. Our technology is designed for mass deployment and can appeal to a wide audience due to its universal nature.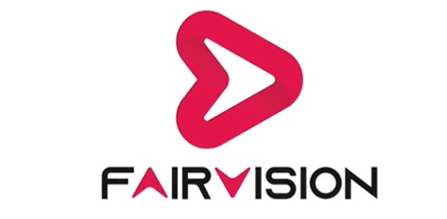 Contact:
Contact: Jean-Michel Felderhoff
Email: contact@fairvision.fr
Phone: +33 (0)4 93 17 29 04
---
Artificial Intelligence – Nice Côte d'Azur