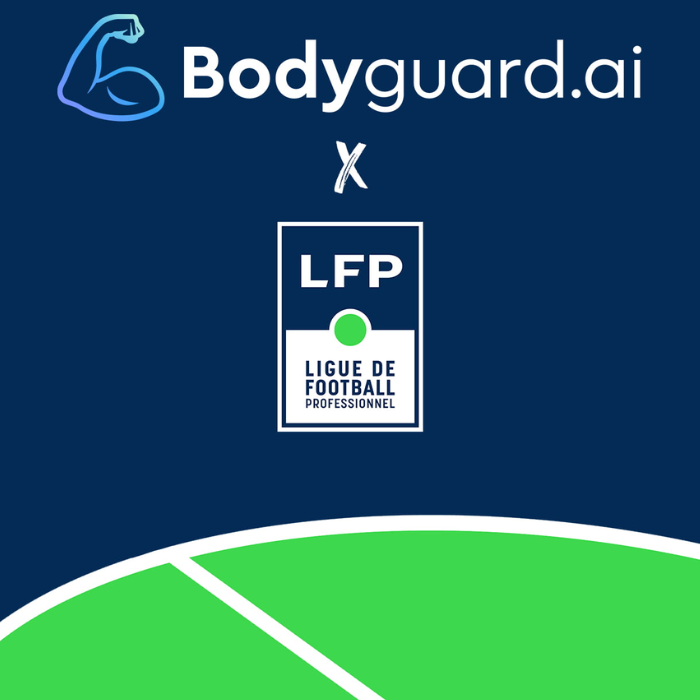 The partnership renewal for a protected online community
The Professional Football League (LFP) and Bodyguard.ai have decided to renew their partnership after two years of successful collaboration.
The main objective of this collaboration is to protect the online community of the LFP against all forms of toxicity, including toxic content, hate speech, and harassment.
Thus, the LFP is committed to continuing its fight against these online abuses during the 2023-2024 season.
Bodyguard.ai, an AI-based technology for moderating hate speech content
Bodyguard.ai is an AI-based technology specialized in detecting and moderating hate speech content for organizations worldwide.
By choosing to collaborate with Bodyguard.ai, the LFP is partnering with a tool to protect supporters and professional players against online hate and harassment.
Since April 2021, Bodyguard.ai has been protecting the LFP's Twitter platform, as well as the Facebook, Instagram, Twitter, and YouTube accounts of Ligue 1 Uber Eats and Ligue 2 BKT, which have approximately 20 million followers.
Thanks to this collaboration, the LFP can put its zero-tolerance strategy into practice towards all forms of online abuse, thus realizing its values and its corporate social responsibility focused on combating discrimination.
Results of the partnership and prospects for the upcoming season
During these two years of partnership, Bodyguard.ai has moderated over 1.7 million comments for the LFP, out of which 71,000 (4.1%) were identified as hateful.
For the 2022-2023 season, more than 34,000 hateful comments were detected and moderated by Bodyguard.ai. Among these comments, there are spam and fraudulent content that pollute online communities and hinder genuine interactions as well as supporter engagement.
The renewal of the partnership with Bodyguard.ai enables the LFP to continue protecting and promoting the values of French football on its social media platforms.
---
IT – Nice Côte d'Azur France