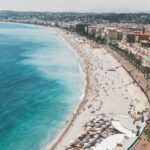 The French Riviera is located at the center of the Mediterranean arc and at the crossroads between Asia and America. It is renowned for its exceptional geographical location and airline connections.
There is a high contrast between the coast and the mountainous hinterland. The Mercantour National Park, one of the wildest mountainous areas and richest in terms of landscape diversity in France, is located nearby. It also covers the famous Valley of Wonders ("Vallée des Merveilles"), which is registered as a historic monument and offers many beautiful hiking paths.
The Côte d'Azur is characterized by its Mediterranean and alpine climates, by the diversity of its landscapes and the richness of its fauna and flora.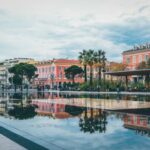 The Alpes-Maritimes department is the 2nd department of the Provence-Alpes-Côte d'Azur (PACA) region.
Nice is the 5th largest French city
The region is the 2nd destination for business travel in France.
The Nice Côte d'Azur airport is the 2nd largest airport in France, and the 2nd European airport in terms of business trips.
Sophia Antipolis is the 1st European Technopolis
Antibes is the 1st European marina
There are 1 million inhabitants registered in the department, including close to 100,000 foreign residents, 160 nationalities, 450,000 working people, and close to 40,000 students
11 million tourists travel to the Côte d'Azur each year, including 54% of foreign travelers (CRT 2018).
78,285 companies, including 2,033 foreign-owned capital ones, are set-up in the area (CCI/Sirius 2018).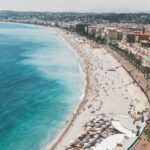 Nice is a pioneer in terms of sustainable mobility with the launch of the first 100% electric car sharing service, which was deployed on a large scale in France.
Nice Côte d'Azur Airport
The airport is located only 5 km away from the city center of Nice and less than 30 minutes away from the largest cities of the region. It offers direct connections to more than 115 destinations in more than 40 countries as well as daily flights to Europe and main economic capitals, North America and the Middle East and Asia : 20 daily flights to London, 34 to Paris, 1 to New York, Dubai and Moscow. Since the Summer of 2019, there are three weekly direct flights from Nice to Beijing.
First international airport in France after the Paris Airports, the Nice Côte d'Azur airport is seen as a major hub in Southern Europe. It is very popular among Business passengers who can enjoy optimized transit times and direct flights towards European metropoles in 2 or 3 hours. In 2019, more than 14 million passengers transited through the Nice Côte d'Azur airport.
Useful links
Public transportation means
Train, bus, tramway : the Côte d'Azur offers a full network of public transportation. In addition to innovating and sustainable mobility equipments: self-service bikes (Vélo bleu), self-service electric cars (Renault Mobility), self-service scooters (CityScoot), etc.
Find out more about the practical information and useful links to facilitate your trips in the region below.
Trains (TER, TGV)
The TER (« Trains Express Régionaux » / Regional Express Trains) connect the main cities of the Côte d'Azur between Cannes and Vintimille. At certain time of the day, trains are running every 30 minutes.
Useful links
Bus
The bus network is optimal on the Côte d'Azur, with inter-city and inter-villages connections. Shuttles connect the Nice Côte d'Azur Airport to the main cities and train stations (Nice, Antibes, Cannes, Grasse, Menton and Monaco).
Useful links
Tramway
The tramway of Nice is an efficient way to get around the city. The tramway has three lines and connects the city center to the Nice Côte d'Azur Airport (T1 and T2). Tickets can be purchased at the "Lignes d'Azur" agencies in Nice, and in some tobacco/press shops with a "Lignes d'Azur" logo. Once aboard the tramway, you will not be able to buy a ticket anymore. Distributors are available at tram stops (bring coins). Fee: 1.50€.
Useful links
By car
Car parks are usually charged from Monday to Saturday (9am-12pm and 2pm-7pm). Many car parks and parking meters are available day and night, enabling you to visit sites and monument at your own pace. Average hourly rate: 1.30€ and 2-3€ (parking)
If you do not have a car, rental cars are available. Rental services can be found at the Nice Côte d'Azur Airport (T2) and in the main SNCF train stations.
Touristic transports
The bus and trains Zou ! of the South Region allow discovering the most beautiful natural and cultural locations of the Côte d'Azur all year long. Some of the top itineraries include:
The train of Wonders ("Train des Merveilles"): connection from Nice to Tende, which also serves villages in the valleys of Paillon and Roya-Bévéra.
The train of the "Pignes" : connection from the Côte d'Azur to the Alpes de Haute Provence
The train of the blue coast ("Train de la Côte Bleue"): 60km in total with an exceptional view of the harbor of Marseille
Useful links
Sea transport
The Côte d'Azur provides a great number of ports with a multitude of high-quality infrastructures and services. 40 port sites (including two sites in Monaco) cover the 146.7kms of coastline. In 2018, the Azurean port sites welcomed 611,000 cruise passengers and 415,700 coastal passengers.
The Côte d'Azur counts 17,700 yachts' berth, including 1,200 for yachts higher than 18m. These berths are mainly located in the ports of Antibes-Vauban, Antibes-Gallice, Nice, Cannes, and Villefranche-sur-Mer.
Learn more about sea transport on the coastline of the Côte d'Azur.
Useful links
The Côte d'Azur is experiencing a very strong growth of foreign direct investment in its territory, according to a profile of investment-oriented to services, R & D and new technologies.
As a leading region in the fields of research and innovation, the Côte d'Azur offers companies an exceptional potential thanks to a constantly growing pool of expertise, research laboratories of excellence, and professional networks that promote cross-fertilization between companies and universities, SMEs and key accounts, public research and R & D centers.
Among the sectors of excellence:
Tourism Economy
The decision-making centers of the tourism industries find exceptional hospitality conditions on the French Riviera, and a strategic point of anchorage both technologically and geographically. After the Paris region, the Côte d'Azur is the first destination for international business and leisure tourism, it welcomes more than 13 million tourists each year of which 16% are business trips or 130,000 delegates. This excellence in business and leisure tourism, coupled with a high level of expertise in ICTs, makes the Côte d'Azur a favorite area to develop new uses and new services, in e-tourism, but also in the fields of logistics or boating.
Useful links
Digital Industry
The French Riviera has established itself as a European center of excellence in the field of information and communication technologies, displaying internationally recognized expertise throughout the value chain, from silicon to connected objects. Internationally recognized, Sophia Antipolis, the leading technology park in Europe, attracts world leaders and unicorns like Symphony.
The sector represents 1,740 companies for 25,000 jobs and a turnover of 4.91 billion in 2017.
Useful links
Health / Life Sciences
Innovation in life sciences and technologies is focused on the Côte d'Azur through public research structured in poles of excellence. The sector, which is at the forefront of oncology, diseases of the central nervous system, nutrition and metabolism, dermatology and ophthalmology, has naturally opened up to e-health by taking advantage of the ICT expertise concentrated at Sophia Antipolis, and finds outlets in the "silver economy" on a Côte d'Azur which offers a fertile ground for conducting clinical studies and experiments.
The sector represents 313 establishments for 11,330 jobs and a turnover of 3.1 billion in 2018.
Useful links
Aromas and Cosmetics
Born in the sixteenth century with the trend of scented gloves, the aroma and perfume industry has evolved along a vertical integration logic. From the traditional culture of perfume plants, the activity of the Grasse basin has extended to the manufacture of ingredients and the formulation and composition of finished products: perfumes, toilet products, but also detergents, products and food supplements. The region offers an unparalleled concentration of companies producing aromatic ingredients, strongly oriented towards export (70%), which account for more than half of French production and 8% of global turnover.
Services
New technologies related to education services (EdTech), sport (SportTech) or travel (TravelTech) are gaining importance and developing their markets on the French Riviera which offers a connected, innovative ecosystem, ideally located and world tourism place.
Ecotechnologies and green energies
On the Côte d'Azur, ICT and environmental technologies converge in a privileged field of action between Sophia Antipolis, Europe's leading technology park that works tomorrow's technologies, and the Nice Côte d'Azur Metropolis, which links research and innovative companies to invent a smart and sustainable city. The materialization of the territory's investment in this green economy is the Eco Valley of Nice, an experimental and welcoming site for eco-technology companies.
Useful links
Smart City
Nice, the fifth largest city in France and in the top 15 of the world's smart cities, was very early positioned as a "smart and connected city". Innovation and sustainable development are at the heart of its economic development strategy. Thanks to its numerous Smart City-led initiatives in the area, Nice Côte d'Azur Metropolis has strengthened its collaborations with ecosystem players from large industrial groups to local SMEs and start-ups from the French Tech or from the world of research and teaching.
Smart vehicle and new mobility
Composed of automotive players (Renault, Bosch, Mercedes …), major technological players (Orange, Thales, NXP …), green mobility players (Schneider Electric, SAP, Mobendi …), competitive clusters (SAFE Cluster, Capenergies), a research ecosystem (IMREDD, INRIA, Eurecom) and an ideal territory for experimentation, the Côte d'Azur is a fertile land for connected vehicle development.
Directly involved in the development of intelligent and autonomous vehicles of tomorrow, the Côte d'Azur is multiplying its locations and projects such as the Smart Vehicle Côte d'Azur initiative, with the aim of becoming a reference for automotive in Europe.
Initiated at the end of 2017, based on the observation that restructuring in the microelectronics industry has unlocked attractive skills for connected vehicle operators, the Smart Vehicle Côte d'Azur cluster wants to develop an entire ecosystem promoting the deployment of the connected vehicle sector. The initiative is to become a European smart car hub by 2025.
Artificial intelligence
The Côte d'Azur, future hub of the AI? The goal is to establish a real cluster dedicated to AI, for the benefit of research and businesses in the Alpes-Maritimes. Thanks to the academic environment, the training offer and the presence of specialized AI talents, the Côte d'Azur has managed to win the 3AI label in 2019. This Interdisciplinary Institute of Artificial Intelligence (3AI) supported by Université Côte d'Azur, the CNRS and Inria, along with three others in France, is part of the national program for artificial intelligence. In addition, since 2018, Sophia Antipolis is hosting the International Summit dedicated to Artificial Intelligence. An essential event under the sign of innovation and multidisciplinary exchange that brings together local and international AI experts from the world of research, leading companies and startups.
Blue economy, smart port and yachting
Blue Economy represents a sector of importance of the Côte d'Azur economy. All the economic activities related to boating are represented on the Côte d'Azur. The SOUTH region can be proud to be the first region in France in terms of marinas with 60,900 sites spread over 104 seaports which represents 32% of French sites (2015 figures).
Aerospace
The aeronautics and space industry of the Côte d'Azur is structured around world-class companies, subcontractors and specialized companies working in conjunction with major research laboratories and specialized training institutes. Today, more than 23,000 jobs at the Côte d'Azur level are involved in this sector.
 Liens utiles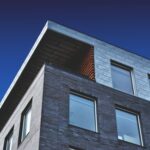 Residential Real Estate
To help you set up on the Côte d'Azur, Guide du Logement 06 is a reliable website guiding you through the steps of finding an accommodation depending on your criteria (budget, rental, purchase, surface, location…)
This website aims at helping working people looking for an accommodation in the Alpes-Maritimes. It provides them with information about benefits they can apply for, key data and numbers about the regional real estate market, and useful contacts.
Business Real Estate
The Côte d'Azur offers a great environment for the development of real estate investment projects in exclusive locations. Every year, the region attracts dozens of foreign companies looking for premises, whilst set up companies keep on expanding their sites.
More than a hundred business areas, which represent some 20,000 jobs and 2,500 companies, are registered in the metropole.
In particular, the "Club de l'Immobilier 06" (Real Estate Club of the Alpes-Maritimes Department) and the Real Estate unit of BNP Paribas provide updated data to follow the yearly trends of the market.
The conclusions of the 2019 report of the Business Real Estate Barometer indicate that the volume of transactions was much higher this year, and the majority of offices were concentrated in the Sophia Antipolis (36,890sqm) and Nice (26,858sqm) areas.
Premium offices on the Côte d'Azur are also 4 times cheaper than Paris and 7 times cheaper than London.
Useful links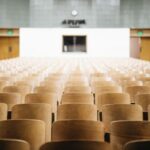 Leading region in terms of Research and Innovation, the Côte d'Azur offers companies an exceptional potential thanks to an ever-growing pool of expertise. Strong professional networks stimulate cross-fertilization between companies and universities, between R&D centers and highly specialized public research laboratories, between start-ups, SMEs and large companies.
Education
1,700 doctoral students
8,000 students at the Master level
1, 000 first cycle students
More than 20 e-Learning trainings
59 patents and 37 licenses
A new learning center in SophiaTech focusing on innovation and knowledge sharing
International
An exceptional cross-border territory, which gathers global leading companies in a dozen square kilometers (Nice, Sophia Antipolis, Cannes, Grasse, Monaco, Italy)
20% of foreign students
6 campuses abroad
100 projects financed by Europe, including subsidies from the European Research Council
More than 100s of international teams abroad
Postgraduate courses of UCA :


32 Bachelor's degrees
9 Vocational degrees
44 Master's degrees
12 DUT (Technology degree)
7 Engineering diplomas
Source : UCA
Below are the engineeering training schools available in the Côte d'Azur :
Business schools :
Art and Design schools :
University of Nice Sophia Antipolis :
Other training courses and schools :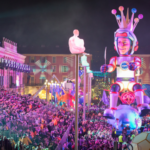 Nice is the 2nd French city in terms of Museum and Art Galleries offer : Musée des Arts Asiatiques, Musée Matisse, Musée de la Parfumerie, Musée Chagall, Fondation Maeght… There are 34 museums in the Alpes-Maritimes, including 13 in Nice.
With over 6.000 cultural and sporting events taking place during the whole year, the Côte d'Azur is transformed each summer into a huge international scene, showcasing the very best talents from different fields: classical music, baroque, jazz, contemporary and classical dance, opera, theatre, etc.
The most famous events include the Cannes Film Festival and the Grand Prix de Monaco (F1), as well as Jazz à Juan, Nice Jazz Festival, Nice Carnival, "Nuits musicales du Suquet", "Les Baroquiales", Iron Man, Tour de France, etc.
With 300 days of sun every year, an exceptional geographical position tucked between the sea and the mountains, breath-taking landscapes, a rich cultural and a constantly animated cultural scene, the Côte d'Azur is one of the top locations for French and foreign tourists.
All those living in the region agree: people gladly move to the Côte d'Azur and never want to leave. Countless leisure and relaxation activities can be found across the 120km coastline and a magnificent Alpine natural park – water skiing or alpine skiing, windsurfing, jet skiing, off-shore, canyoning, rafting, hiking, climbing, mountain biking, tennis, hang-gliding, paragliding …
Discover all the leisure activities and relaxation that are available to you in the region.