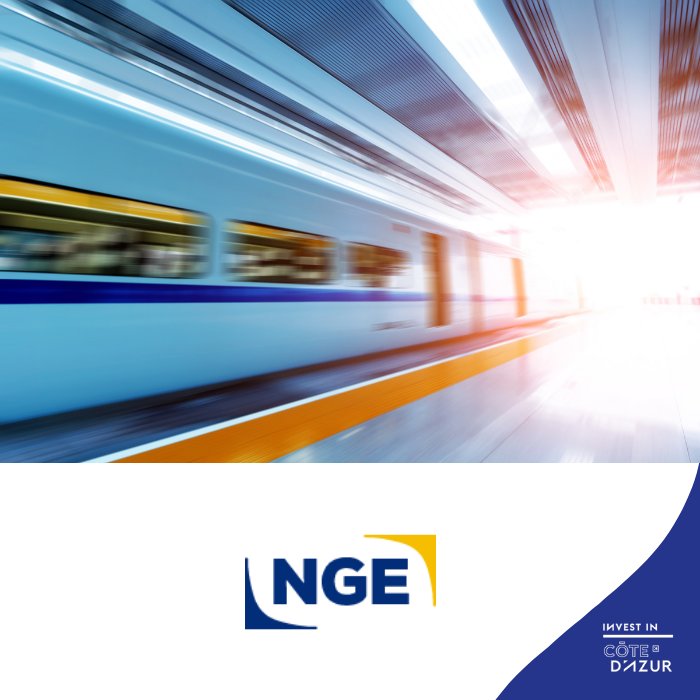 NGE and TSO have won the construction contract for the maintenance and storage center of Nice Saint-Roch, awarded by SNCF Voyageurs SUD AZUR, for an amount of 55 million euros.
This maintenance center will be responsible for operating the lines serving the Nice railway node, including the routes Cannes/Grasse, Les Arcs/Ventimiglia, Cannes/Nice/Monaco/Ventimiglia, and Nice to Azur (Nice Node).
The project will involve the transformation of the current site and a significant modernization, enabling the future operator to be fully autonomous in train maintenance.
A new building will be constructed to accommodate three tracks, with dimensions of 136 meters in length and 37.5 meters in width, compared to the current dimensions of 70 and 26 meters. Specific railway equipment such as a pit tower, a train washing machine, and a service station will also be created.

The railway works will include track layout, electrification, railway signaling, and the installation of a centralized control system for the facilities. The metal framework of the structure will be provided by Eiffage Métal.

The major challenge of this contract, with a value of 55 million euros, will be to partially make the new maintenance workshop available by December 2024, while ensuring uninterrupted train service for SNCF Voyageurs. The definitive opening of the maintenance center is scheduled for May 2025.

This project is part of an environmental approach, with objectives including HQE (High Environmental Quality) certification for tertiary buildings, certification for Sustainable Mediterranean Buildings, and positive energy performance with a reduction in carbon emissions.

The total investment amount for this project is 55 million euros, which reflects the significance of this project for the modernization of the Nice railway node and the improvement of railway services in the region.