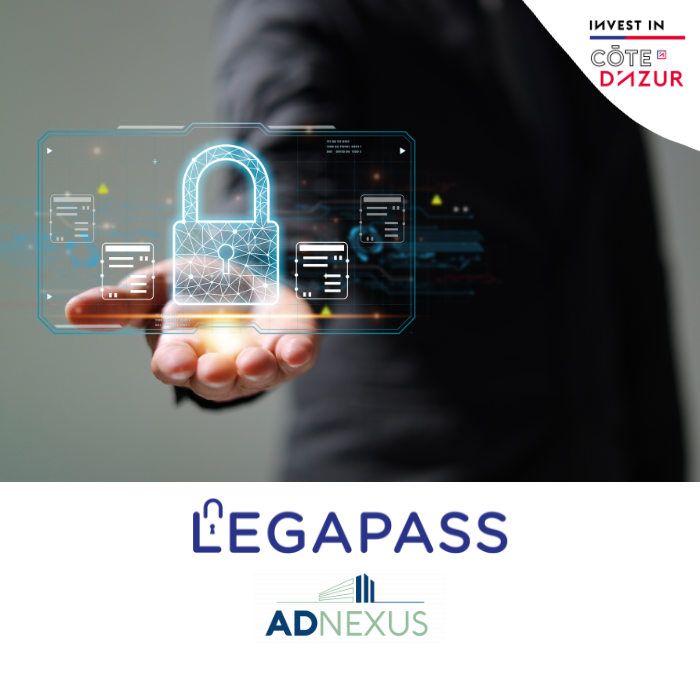 Legapass, the Nice-based startup specializing in digital estate transmission and succession planning, has announced a fundraising round led by Adnexus, a Legaltech investment fund and subsidiary of the ADSN Group.
This marks the company's second fundraising round, following an initial operation conducted at the end of 2022 for an amount of €1 million.
Strengthening of Legapass's expertise in notarial practice and in the protection of sensitive data
Legapass is leveraging this new operation to solidify its expertise in the notarial field. The company is offering its solution for digital estate transmission and succession planning to notaries and their clients.
Consequently, Legapass ensures the protection of sensitive data, which is of increasing importance within the realm of digital assets, and is essential for the optimal settlement of estates.
"We are proud that Adnexus, a member of the ADSN Group, recognizes Legapass as a future champion in Legaltech. This fundraising round seals and concretizes our mutual relationship of trust with Adnexus. We share the same vision and understanding of the challenges involved in transforming the notarial profession. The support and guidance from Adnexus offer us a unique opportunity to develop our succession planning tools and to firmly establish Legapass in the notarial world," explains Jean-Charles Chemin, CEO et cofonder of Legapass.
Didier Rossignol, CEO and Managing Partner of Adnexus and Chairman of the Executive Board of the ADSN Group, states: "We are delighted with this equity participation, which fully aligns with Adnexus's investment thesis. Our ambition is to support, within the realm of regulated professions, new solutions in cybersecurity, data management, and identity management. We have been impressed by the quality and commitment of Legapass's leadership team, as well as by its innovative vision."
Synergy with Adnexus and Innovation in Succession Planning
Founded in 2021, Legapass is a startup focused on the secure transmission of digital inheritance. The company provides individuals and businesses with a straightforward solution to protect their data through military-grade encryption and offline vaults.
This alignment with Adnexus materializes two years of technological development and provides access to the notarial market.
In this context, and to facilitate the work of notaries, Legapass is launching a new tool that allows for the creation of a comprehensive estate assessment, encompassing digital assets—data that are difficult for notaries to access and quantify.
The Dual Anchoring of Adnexus
Adnexus, an investment fund affiliated with the ADSN Group and an expert in the protection, exchange, and storage of sensitive data for regulated professions, has had a clearly defined purpose since its creation: to foster the emergence of future French champions in Legaltech. Adnexus enjoys a dual anchoring in both the tech universe and the realm of law and regulated professions. Leveraging this unique DNA, the fund will provide tangible support for the growth and development of Legapass's business activities.
---
Fundraising – Nice Côte d'Azur France