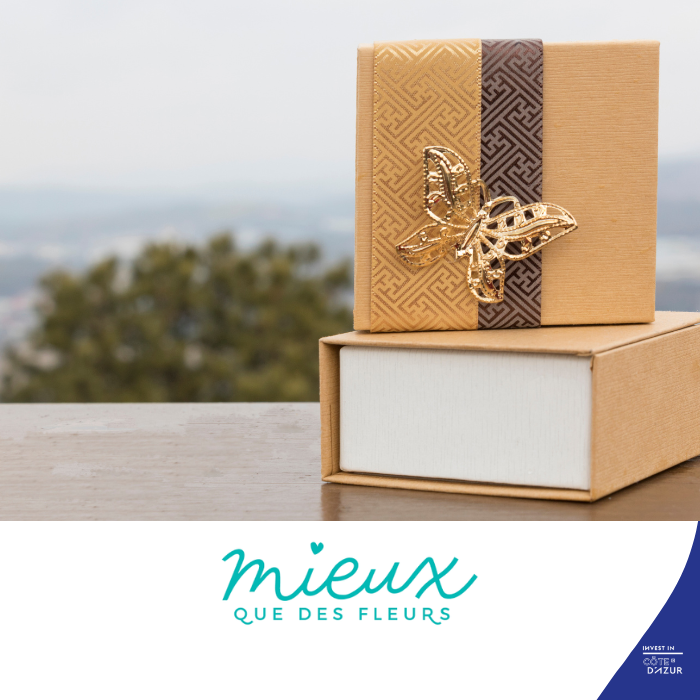 The Bordeaux-based company Petit Cube, specialized in small gestures and creative gifts, was recently acquired by its Nice-based competitor, MieuxQueDesFleurs.com, renowned for its personalized gift boxes.
This consolidation marks a turning point after a turbulent three-year period for the e-commerce sector, characterized by record growth due to the Covid-19 pandemic, the 2022 recession, and tensions in Ukraine.
The founders of Petit Cube, Cyril Valtat, Tristan Benier, and Benjamin Jubé, have decided to sell their company to MieuxQueDesFleurs.com, confident in the ability of the latter to ensure the longevity of their brand.
The B2C activities of Petit Cube will now be managed by MieuxQueDesFleurs.com, while the B2B operations have been transferred to RGoods, which also welcomes the three employees of Petit Cube.
A major overhaul is planned for September
Under the leadership of Joseph Ayoub and Auriane Dille, MieuxQueDesFleurs.com is considering hiring three new members to support the development of Petit Cube and foster synergies between the two brands. As such, the Petit Cube website will be maintained as it is until a complete redesign and the creation of a new brand platform scheduled for September.
Joseph Ayoub expresses his enthusiasm for this acquisition, stating, "We are thrilled to take over the operations of Petit Cube, a brand that we love and share a common DNA with: the selection of original creators and, as much as possible, products from French brands. It is a new chapter opening for MieuxQueDesFleurs.com after three eventful years where we had to rethink our business model to adapt to a highly volatile economic environment. The growth and development prospects for both brands are very promising."
Established in 2015, MieuxQueDesFleurs.com is an online sales company specializing in personalized gift boxes. Based in Nice and founded by Joseph Ayoub, the company now employs 9 people and boasts a revenue of 3.5 million euros. Thanks to their customized gift boxes, Mieux que Des Fleurs has already brought happiness to over 300,000 people.
MieuxQueDesFleurs.com has distinguished itself with its simple yet innovative concept: sending a helium-inflated heart-shaped balloon to surprise a loved one. The idea quickly captivated the public, with over 50,000 red heart-shaped balloons shipped since the website's inception.
Today, MieuxQueDesFleurs.com offers over 300 gift ideas for every occasion and continually strives to discover new products and trends. They provide a wide and diverse selection to cater to all budgets.
---
IT – Nice Côte d'Azur France