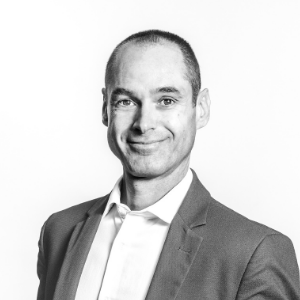 Head of Cleantech & Services
Cyril Dary has specialised in Eco-Technologies & Services for the last 10 years for Team Côte d'Azur. Prior to this he worked for 10 years as a Consultant in economic intelligence for the CCI Aquitaine and Nice-Côte d'Azur. Cyril graduated with a Masters in Industrial Development Engineering from the University of Nice-Sophia Antipolis and in Industrial Property from the INPIand the OMPI. His specialties are: economic intelligence, technological surveillance and intellectual property.
tél. +33 (0)4 92 17 51 64
mob. +33 (0)6 26 31 21 37
mail. cdary@teamcotedazur.fr
The Côte d'Azur, a pioneer in Ecotechnologies.
The entire Alpes-Maritimes is department is firmly committed to the smart city initiative. Born out of the coming together of TICs and renewable energies, smart electricity networks, in particular, are central to the initiatives of its two reference centres, SCS (Solutions Communicantes Sécurisées) and Capenergies (non-green house gas emitting energies). Nice city is one of the top 15 Smart Cities world wide.
The Côte d'Azur is also a large-scale testing ground.
Indeed, a dozen experimental projects both national and European are underway, making the Côte d'Azur the leading region when it comes to these tests in France. Companies are encouraged to take part in these projects and to use the Open Data gathered by the authorities and demonstrators. Various talented startups (Qualisteo, Grid Pocket, etc.) have specialised in reducing energy consumption for the creation of new products dedicated to smart cities. The Nice Éco-Vallée business incubator, the Innovative Company Support Centre (CAEI), assists young companies with these themes.
50%
of companies are in the
energy domain
Kléaria – startup specialised in fluid analysis
Relocate a startup from the Paris region to the French Riviera
Find premises suited to the activity: a clean room
Target the Eco-Vallée in order to be eligible for the "Land Use Planning Premium" financial assistance
Help the company director to convince employees to accept professional mobility
Approach the company director via the Invest site
Travel to meet the company director in Paris
Look for premises measuring several hundred m²
and including office space, a workshop and a clean room
Organise several visits to pre-selected sites
Manage the application dossier for the Regional Planning Grant
Organise a team welcome event offering a 360°
vision of the various facets of living on the French Riviera
Establish contact with the local ecosystem, in particular local public authorities
(Région Sud, Directe, local authorities)
Ensure promotion in the media and social networks
Maturation of the project over 3 years
Establishment of the company
Acceptance by almost all the staff
Obtention of the Regional Planning Grant
They're on the Côte d'Azur